Ghana's leading English radio station, Citi FM has outdoored its new official Polo shirts far away in Cape Town, South Africa.
Participants of the Robben Island Experience in Cape Town gracefully wore the new shirts with different marching pants to tour the Table Mountain Friday, September 23, 2016 to the admiration of other tourists.
The new shirts come in the station's official colours of purple, pink and white.
The team is currently on a seven day tour of Cape Town. It has already visited the Robben Island, where the country's first black president and other countless political prisoners were kept for many years.

Marketing Manager of the Robben Island Nomonde Ndlangisa, who welcomed the team to the Island, urged them to use the stories behind the Island's prisoners to overcome adversity.
"We want you to use this place as a symbol of triumph of the human spirit against adversity. Many people are going through all sorts of different kinds of adversities. It doesn't matter who or where you are. Use this place and the story of what happened here as a symbol of hope. There is hope.  There were people who were here all of their lives, some died here, but they were hopeful. And they did triumph at the end. So we represent that triumphant spirit."
So, if you are going through any kind of adversity, remember this place and the people who were here and how they stood for a good cause. When it's a good cause and you believe in something, you will fight for it. Let's fight for good causes. Africa is a place with different causes we are fighting for. We hope that one day everybody will triumph", she said.
The tour of the Table Mountain was the highlight of the team's day two in Cape Town. The flat-top mountain, with the highest known concentration of plant species, was first discovered in 1488.
With the help of cable cars, the team reached the mountain and toured parts of it, despite the near-freezing weather.
Down the mountain, the team also toured the Company's Garden in Cape Town which houses the National Library and other beautiful scenery.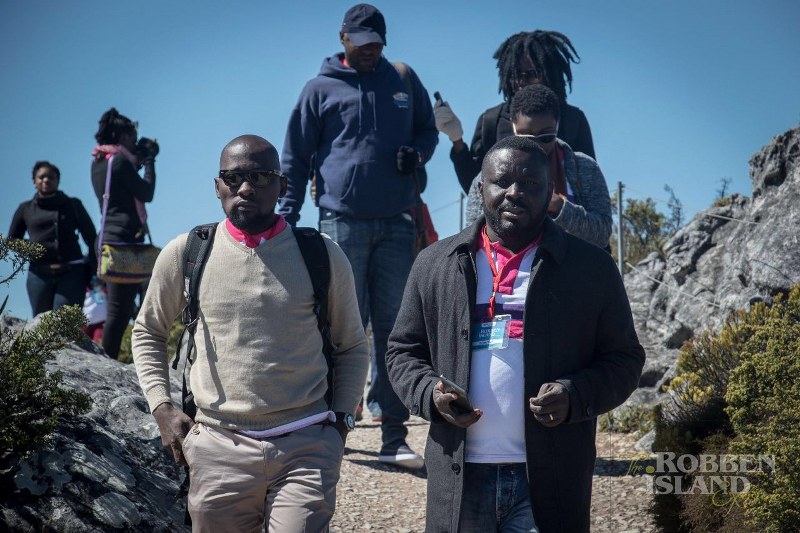 The Robben Island Experience continues with Rolympics, Cape Town's version of the Citi business Olympics on Saturday, September 24, 2016.
The Robben Island Experience is in partnership with South Africa Airways.
–
By: Eugenia Tenkorang/citifmonline.com/Ghana