Some concerned Assembly Members of the Garu-Tempane District Assembly in the Upper East Region, want President John Mahama, the Ministry of Gender, Children and Social Protection and the Bureau of National Investigations (BNI), to launch an urgent investigation into the payment of over GHc229,341 under the Ghana school feeding programme  to two caterers for no work done.
According to the assembly members, the caterers; Atigah Paulina and Gladys Fumira Laar, were appointed under the school feeding program to cook for five basic schools with questionable selection criteria for the  2015/2016 academic but did not provide the service.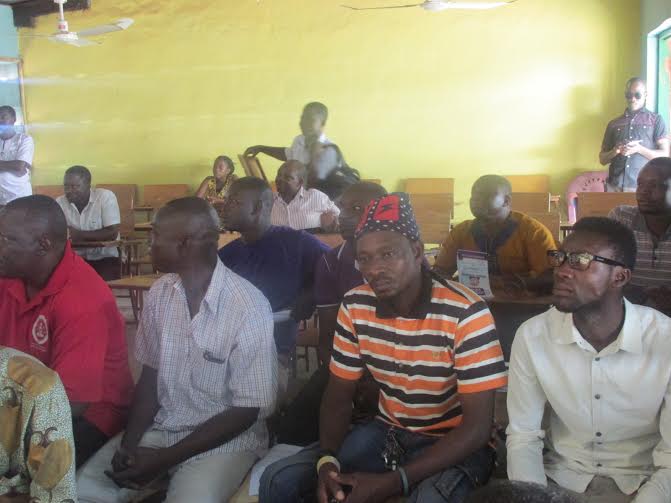 Spokesperson for the group, who doubles as assembly member for the Denugu electoral area, Bampil Badeabo Moses, described the payment which covers 237 cooking days as "fraudulent and criminal."
"Accumulatively, caterer Atigah Paulina who was engaged to provide catering service to the Nisbuliga primary, Worikambo primary and the Abilatega primary schools was paid a total of GHC149,121.00 through her E-Zwich account number 1009003225 while caterer Gladys Fumira Laar also engaged to provide catering services to Azuguri and Wakuan primary schools was paid a total of GHC76,425.40 through her E-Zwich account number 1009002868 for no work done for the period of January 2015 to June 2016," Mr. Bampil noted.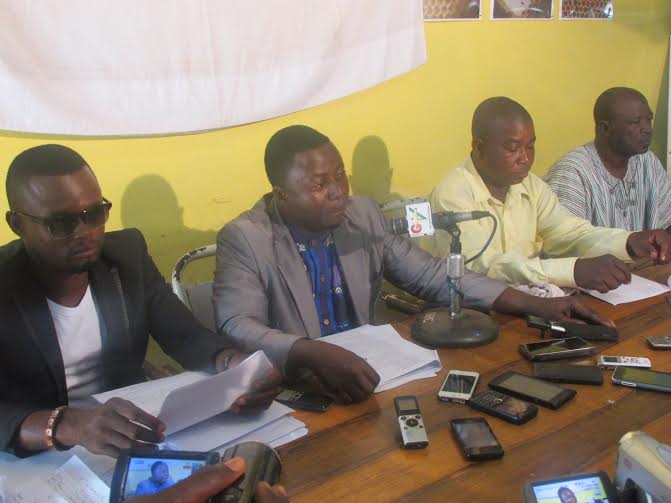 DCE responds
But the District Chief Executive for Garu Albert Alalzuuga, conceded that the caterers were paid for no work done but the assembly had written to them to refund the monies wrongfully paid to them.
He said, the assembly in collaboration with the District School Implementation Committee of the Ghana School Feeding Programme(GSFP), embarked on monitoring activities of caterers in 2015, which saved the assembly an amount of GHC190,447.88 as at 17th March, and GHC233,000.00 as at 9th November respectively, and the monies paid to the accounts of the GSFP.
He added that, the assembly later made a request to the GSFP to allow them use the saved monies to expand the enrollment of the five primary schools which the GSFP granted.
"At the commencement of payment through the E-Zwich, details of the payment were not given to the assembly by the GSFP. It was later when the programme began giving details of payment to caterers to the assembly that we realized the two caterers were paid for periods they actually did not cook and the assembly wrote to them to refund the monies". Mr. Alalzuuga stated.
But Mr. Bampil Moses wants an independent investigation into the matter for the caterers to be prosecuted.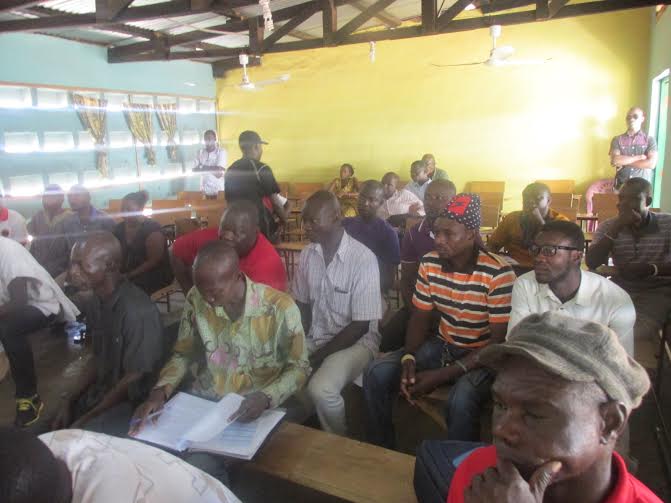 "We call on President Mahama, the  ministry of Gender, Children and Social Protection and the Bureau of National Investigations (BNI), to commission a high-powered delegation to  Garu-Tempane  Assembly to unravel the mystery," Mr. Bampil stated.
–
By: Frederick Awuni/citifmonline.com/Ghana