Jospong group of companies, (Jospong Group), and its flagship company, Zoomlion Ghana Limited, has held a workshop to sensitize local businesses on the culture of ethics and integrity, as part of its commitment to the promotion of the culture of compliance to local businesses in Ghana.
The Jospong Group, whose flagship company Zoomlion, has grounded itself as the most reliable waste management firm in Ghana, in collaboration with audit firm, KPMG, and the World Bank, held the one-day workshop on Tuesday, June 14.
The leading business group and its flagship firm, Zoomlion Ghana Limited, in September 2015, gained a World Bank Certified Corporate Compliance Program.
This was after the World Bank lifted an embargo on the company's operations in Liberia.
Speaking to journalists on the side-lines of the workshop, the Chief Strategy Officer of Jospong Group of Companies, Mokhles Bustami, said by attaining the World Bank Certified Corporate Compliance Program, the Group stands to benefit greatly.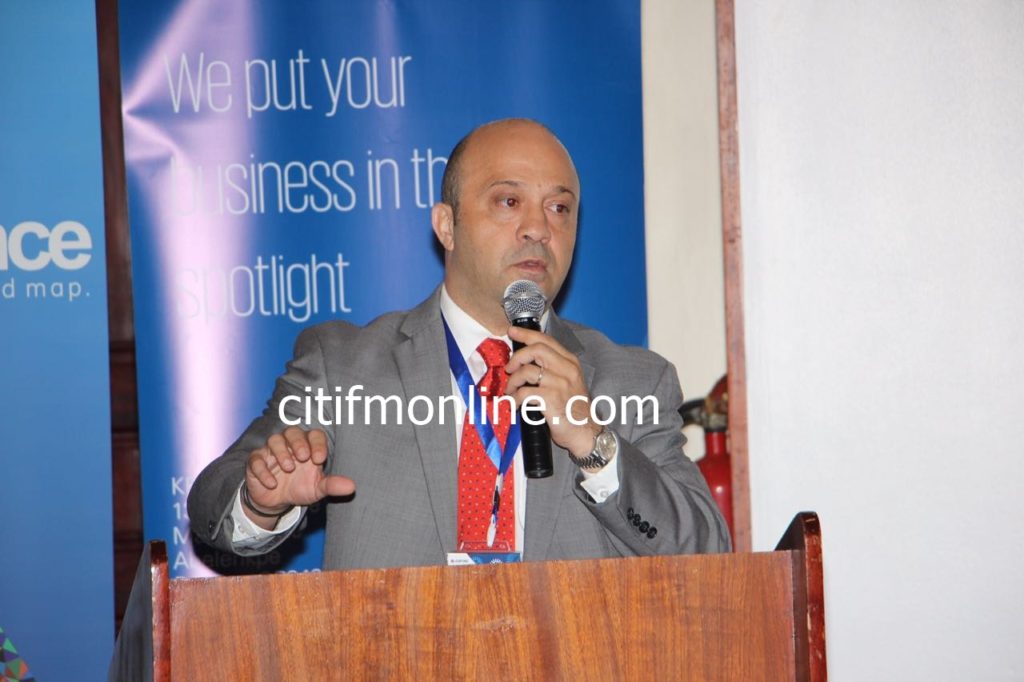 "In September 2013, Zoomlion Liberia was debarred along with Zoomlion Ghana for two years conditional. And the World Bank had met with us and we decided that it was to our benefit that we implement a compliance program in Zoomlion Ghana but Jospong Group decided to expand this to all our affiliates and the 42 subsidiaries."
The Chief Strategy Officer, Mokhles Bustami, said "In retrospect, the Corporate Compliance Program, although initially challenging, has become an opportunity to things around and embrace a new compliance across all local and foreign subsidiaries of the Jospong Group."
According to him, the Jospong Group has created and maintained a trust-based and inclusive organisational culture that encourages ethical conduct, a commitment to comply with the law, and an environment in which misconduct is not tolerated.
"Our compliance function has become a central monitoring portal that promotes a culture of ethics and integrity, and is able to respond to complaints and feedback received on our ethics hotline. It is with this background that the Compliance Function of the group deems it a duty to extend this culture of ethics and integrity to other local business through such workshops through such workshops. The function believes that in business, you either change doing the right thing or die with the old way of doing things," the Chief Strategy Officer noted.
He said the workshop did not only seek to benefit its staff, but largely for other local businesses.
"We felt obligated to share our knowledge in compliance with all stakeholders, partners and even competitors for them to know the benefits they can derive from having that corporate compliance program. This World Bank Certified Corporate compliance program allows us to participate in tenders with all donor banks and the private banks. So since September that this program was vetted by the World Bank, we've received many invitations for projects and tenders and we just wanted to share this experience with others to also benefit from it."
About Jospong Group and Zoomlion Ghana Limited
Jospong Group of Companies is the parent company of Zoomlion Ghana Limited, and over 40 other businesses in Ghana and other parts of the world.
Zoomlion Ghana Limited, its flagship company, is a giant in waste management as well as environmental sanitation business in Ghana and Africa as a whole.
The company was formed under the company's Act in January 2006. The company, which was formed with a few workers, has now grown with a huge workforce over the past seven years.
It now has a total core staff of 3,000, and manages over 85,000 workers under various forms of public private partnerships (PPP).
Zoomlion operates in other African countries such as Togo, Angola, Zambia, Equatorial Guinea, and Liberia, while negotiations are far advanced for the company to start operations in other African countries.
The company says it seeks to satisfy clients and customers by continuously improving upon its operations to make them cost-effective.
"Zoomlion is very proud of its international services such as offering janitorial and environmental sanitation services during the African Cup of Nations in Ghana in 2008, and the African Cup of Nations in the ultra-modern 11th November Stadium in Luanda, Angola in the year 2010."
"Zoomlion Ghana Limited is committed to building long-lasting relationship with our private sector customers (industry, etc), ministries, departments and agencies (MDAs) of central governments, and the communities as we serve not excluding even our competitors in the industry, who we would prefer to refer to as partners in the business of keeping Africa and Ghana clean, green, healthy and salubrious."
–
By: Ebenezer Afanyi Dadzie/citifmonline.com/Ghana
Follow @AfanyiDadzie