Justin Bieber says that the transition into adulthood has been a "tough" one.
The 21-year-old spoke to Newsbeat at the premiere of Ed Sheeran's film Jumpers For Goalposts.
The film shows highlights from Ed's world tour – on the road, on stage and behind the scenes.
They pair have been friends for a while and Justin revealed he will feature on his upcoming fourth album – Purpose.
"I'm a big fan of his work," he says.
"I'm also a big fan of his as a person, I think he's just easy to talk to, he's just like a cool guy."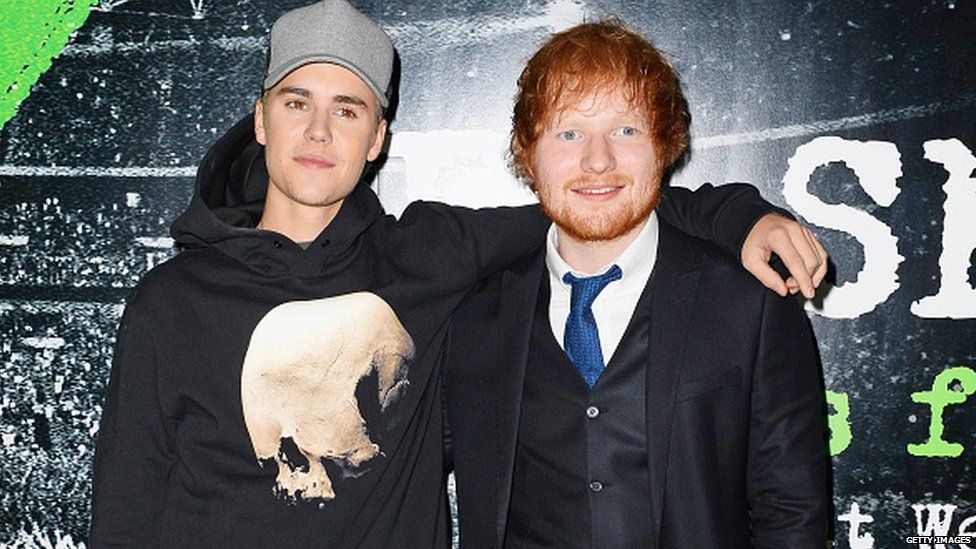 The star faced controversy in 2014 when he was accused of smoking marijuana and prescription drugs.
He was then arrested for being involved in what police described as an illegal street drag race in Miami.
He was also linked with an attempted robbery in LA, but the Where Are You Now singer responded to the accusation on Twitter.
He said at the time: "My mom raised me to be kind to others. I get judged, harassed, and I try to take the high road.
"Sometimes it isn't easy. But we keep trying."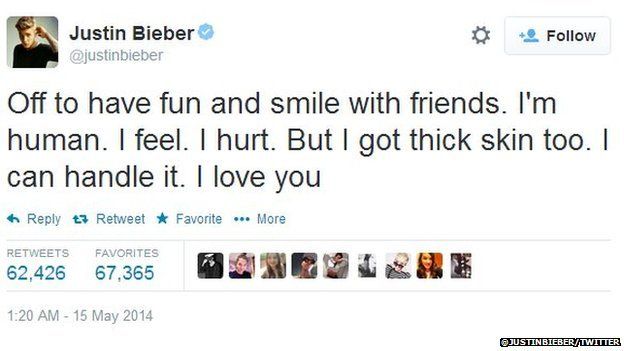 But Justin now says he's not bitter about the media attention.
"I think there are good people and bad people with every job, I just try to take it with a grain of salt and not focus on the hate but just focus on the love."
For the moment it seems Justin is on an even keel although he admits it's been a long road for him.
"It's been really tough, I think that's just the journey of growing up and being a man," he told Newsbeat.
"You're going to go through downfalls you're going to go through ups and downs. It's just how you rise to the occasion and just come out through the other side."
With a new album reportedly due out next month he also revealed his pal Ed will feature.
"We did a song for my album. Him and I co-wrote this song, it's really awesome and I cant wait for people to hear it."
–
Source: BBC