US Democratic front-runner Hillary Clinton has vowed to help "everyday Americans" in the first major rally in her presidential campaign.
Mrs Clinton outlined her key policies in a speech to thousands of supporters on New York City's Roosevelt Island.
She pledged to support working families, saying: "America can't succeed unless you succeed."
Her campaign team hopes to boost approval ratings, which have flagged since her soft-launch in April.
Her husband, former President Bill Clinton, and daughter Chelsea appeared alongside her.
She promised to "make the economy work for everyday Americans, not just those at the top" if elected president next year.
"Prosperity can't be just for CEOs and hedge fund managers; democracy can't be just for billionaires and corporations," Mrs Clinton, 67, said during the rally.
"It's America's basic bargain… if you do your part, you ought to be able to get ahead, and when everybody does their part, America gets ahead too," she said.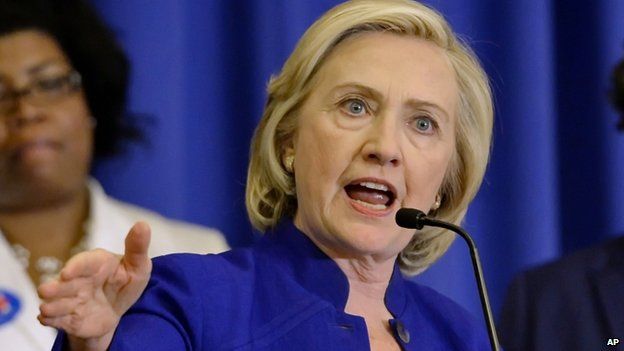 Hillary Rodham Clinton
Born 26 October, 1947 in Chicago
Graduated from Yale Law School in 1973
Married Bill Clinton in 1975
1993-2001: Campaigned for expanding health insurance and women's rights as first lady
Elected New York senator in 2000
Re-elected by wide margin in 2006
2008: Failed bid for Democratic Party presidential nomination
2009-2013: Secretary of State
Until now, the former US secretary of state has held small events with selected audiences in early voting states such as Iowa. Saturday's outdoor rally marked a change in gear for her campaign.
Mrs Clinton hopes to make history as the first female US president. If successful she would also keep the White House within the same party for a third term.
She did not detail specific policy proposals on Saturday. Her aides say that will happen over the next few weeks on issues including the economy, jobs and college affordability.
Jennifer Palmieri, the Clinton campaign's communications director, said Mrs Clinton plans to give a policy address almost every week in the coming months.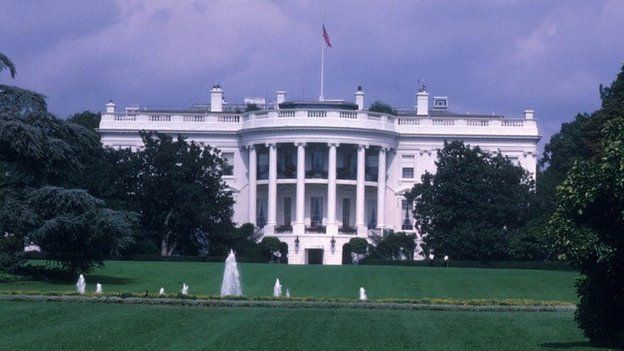 Hillary Clinton, former First Lady and Secretary of State
Martin O'Malley, former governor of Maryland and mayor of Baltimore
Bernie Sanders, independent senator from Vermont, caucuses with the Democrats
Lincoln Chafee, former senator and governor of Rhode Island
Republican
Ted Cruz, Texas senator and conservative firebrand
Rick Santorum, Christian conservative from Pennsylvania
Marco Rubio, Florida senator since 2011
George Pataki, former three-term governor of New York
Ben Carson, author and neurosurgeon
Carly Fiorina, former boss of Hewlett Packard
Mike Huckabee, former governor of Arkansas
Rand Paul, libertarian conservative Kentucky senator
Lindsey Graham, South Carolina senator since 2003
Rick Perry, former Texas governor
–
Source: BBC