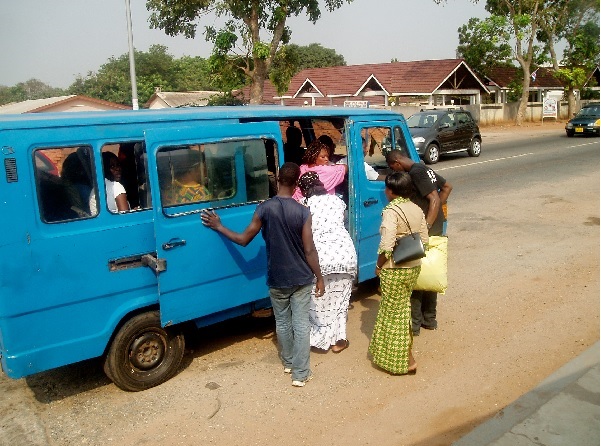 Transport fares are likely to go up across board due to the upward adjustment in fuel prices over the weekend,
The Ghana Private Road and Transport Union (GPRTU) met on Monday, February 3 to consider increasing transport fares.
Greater Accra regional Chairman of the GPRTU, Mr. Robert Sabah told Citi News transport fare increment was inevitable.
Mr. Robert Sabah asked the National Petroleum Authority (NPA) to notify the GPRTU ahead of increment in fuel prices.
"Whenever there should be an increase we should be notified so that if there should be any increase in transport fares it will run simultaneously with the fuel prices increment."
He added, "We are not seeing this and this is one of our drawbacks in terms of maintaining peace between our drivers and passengers."
Meanwhile, some commercial drivers in the Greater Accra region told Citi News the consistent fuel price increment has always affected their businesses.
"The fuel increment is affecting our daily sales because passengers choose to pay the old amount despite the new prices; when you charge the new fares they disagree with you."
By: Abdul Karim Naatogmah/citifmonline.com/Ghana