Frema Osei-Opare will be the Chief of Staff of President-elect, Nana Akufo-Addo's New Patriotic Party (NPP) administration.
Nana Akufo-Addo made this announcement during an address at his residence today [Wednesday] where he also announced Francis Asenso-Boakye and Samuel Abu Jinapor will be the two deputies to the Chief of Staff.
Mrs. Osei-Opare becomes the first female Chief of Staff.
The Chief of Staff is primarily known as the coordinator of the supporting staff at the Presidency and the primary aide-de-camp of the President.
Mrs. Osei-Opare, a former Ayawaso West Wuogon Member of Parliament, is currently serving as a representative of the President-elect's side on the transition team as the head of the Staff of the office of the President-elect Nana Akufo-Addo.
Mrs. Osei-Opare is a former lecturer and Head of the Department of Home Science at the University of Ghana and she has also served as the Country Director of Action Aid Ghana.
Ahead of the announcement, speculation was already rife that the President-elect's choice would be Mrs. Osei-Opare whilst Abu Jinapor and Francis Asenso-Boakye had been projected to be her deputies.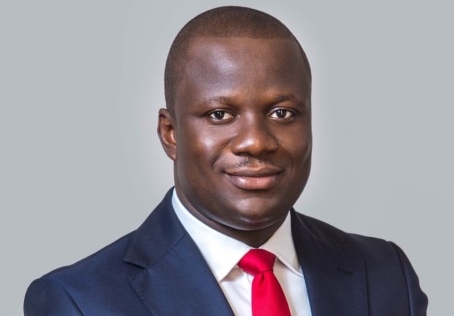 Some NPP youth activists had kicked against the prospective appointment of Mr. Jinapor saying he was not deserving of the job because they claim he did not show enough commitment to the party after their defeat in the 2012 elections.
But some prominent personalities in the NPP including Nana Akomea and Gabby Asare Otchere Darko said the prospective choice of Mr. Jinapor as a deputy Chief of Staff was laudable.
Mr. Jinapor was called to the Bar in 2012 and is solicitor of the Supreme Court. As a newly enrolled lawyer, he had his pupillage with a reputable commercial and corporate law firm, Messrs. Kulendi at Law from October 2012 to August 2013.
He became a Campaign Aide to Nana Akufo-Addo in the 2007 NPP Presidential Primaries and held this position for both the 2008 and 2012 General Elections.
Francis Asenso-Boakye activity in the NPP goes back to his tertiary education days where he was among the founders of the Tertiary Students Confederacy (TESCON) at the Kwame Nkrumah University of Science and Technology. He has been Political Assistant to Nana Akufo-Addo since 2008.
He is a development planning, project management, and policy specialist with over 15 years of wide-ranging professional experience in his field.
Prior to joining the staff and campaign of Nana Akufo-Addo, he held positions at the Ministry of Employment and Social Welfare (MESW), Global Media Alliance (GMA), Delta Acquisitions and Development, Delaware, USA, Michigan House of Representatives, Michigan, USA, Ghana Free Zones Board (GFZB), and Ghana Investment Promotion Center (GIPC).
–
By: Delali Adogla-Bessa/citifmonline.com/Ghana