Traders and residents in the shacks directly opposite the Nima residence of President Nana Akufo-Addo have begun vacating the area which has been declared a security zone.
There was evidence of some transported kiosks from the slum-like area, whiles some containers in the area had 'for sale' signs on them.
On Friday, March 9, National Security gave the residents and traders up to Thursday [March 15] to pack out of the area. The affected persons were said to be receiving compensation of GHc 3,000 to GHc 10,000.
But some of the the affected persons who spoke to Citi News say the compensation amounts were not enough.
The area houses a variety of business  including tailors, lotto spots, fruit stands, a carpentry shop, a mechanic shop, provision stores, among others, all being overlooked by the Stanbic Heights tower on the other side of the Ring Road just behind it.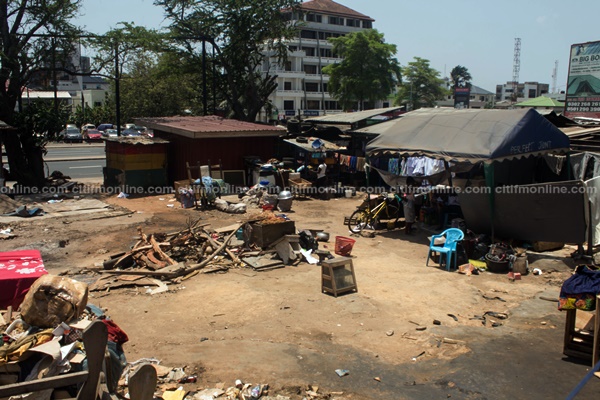 Some of the persons on the ground, who were merely apprentices in shops or patrons of some of the establishments exhibited some apathy over the situation.
"I came from somewhere before settling here. I'll be fine" one young man at a mechanic shop said.
However, uncertainty lies ahead for the likes of Joseph Kobina, a security man taking care of a family of six, who said he has lived in that area for over 30 years. He does not know where he and his wife and five children may be living by his 60th birthday on August 4.
One of his daughters is an unemployed graduate nurse, two of his other older kids are done with school, while one is still in Senior High School and requires school fees.
When Citi News spoke to Joseph, he said he was waiting on a carpenter to help him begin the process of moving, but he was clear that the GHc 3,000 given him as compensation for him to move was not enough.
He said he will be left with no other option but to beg if he had not moved by the Thursday deadline.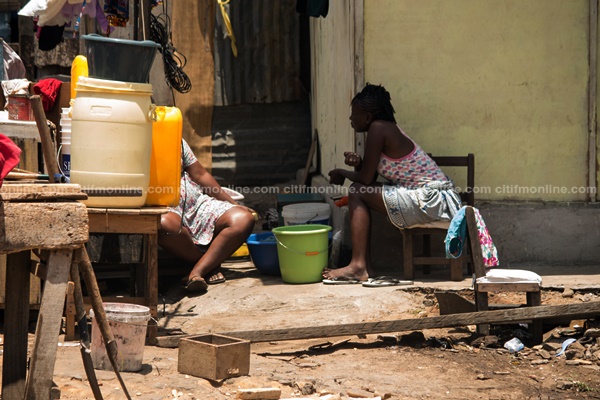 "I want somebody to give me a place to pack my things. I haven't gotten any place at the moment. So my wife is going to stay home until we find a place to put a kiosk. With the money they gave us, it can't satisfy me. They gave me GHc3,000 and I am having two kiosks and my wife [a trader] also has a kiosk."
"If by Thursday, we haven't moved, we shall plead with the people coming to evict us because at the moment, the money they gave me, it can't do anything. Even if I find a place to go, the money can never do anything. It can't settle me… They should extend the time and they should add some of more money because that GHc 3,000, what am I going to do with it?"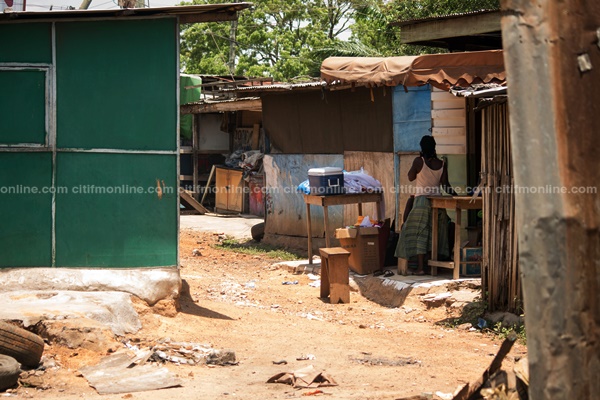 Joseph's daughter, the unemployed graduate nurse, echoed her father's uncertainty and lamented that her mom will effectively be without a source of livelihood for the foreseeable future.
"When we close the shop, we don't even know where we are going. One of my aunties says she has space in Kasoa but when we go there, are we going to sit there and fold our arms? Where will we eat? So it is very bad. So they must check the compensation and see if they can add something so we can also go and start life anew," she said.
Joseph's message to the assemblyman for the area was simple: " he should come to the area to come and help us and to say something to the government to help those who haven't got enough money."
The Assemblyman for the Nima West Electoral Area, where the President lives, Umaru Sanda Mohammed, is yet to visit the place though he told Citi News he has plans of meeting the Accra Metropolitan Assembly over the issue to ease the plight of the persons affected.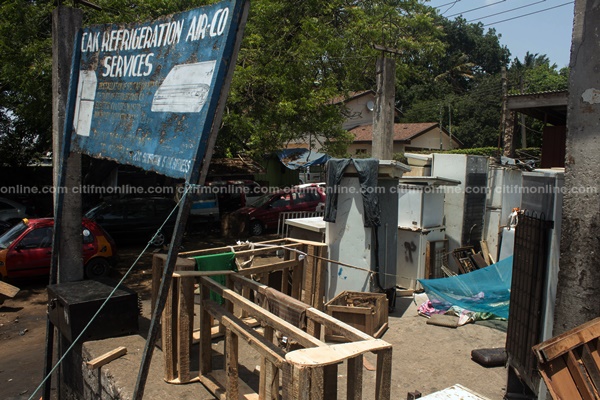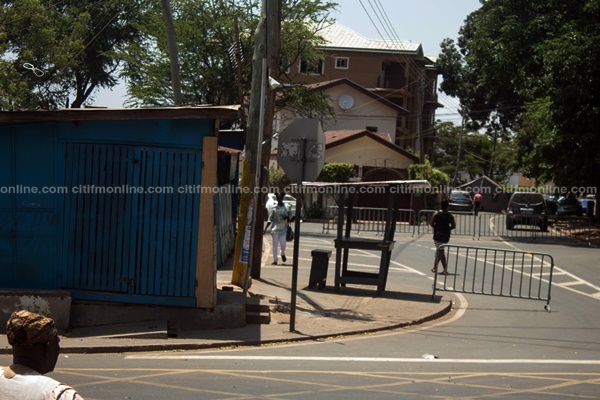 "I said to myself that by Monday, I have to go and check up at the AMA and I will definitely go and meet my people around that area to discuss these issues with them because they have to be given enough time [to move]."
The government has explained that at least two months notice was given to the traders and residents to vacate the area.
A statement from the government says that "extensive consultations were undertaken between the Office of the President, National Security, and the traders and artisans, before the implementation of this decision."
–
By: Delali Adogla-Bessa & Ann-Shirley Ziwu/citifmonline.com/Ghana