Despite ending its food security program through Cooperatives in Northern Ghana (FOSTERING) project, the poverty alleviation fund Manager, SEND-Ghana has pledged to continue giving loans to smallholder farmers in the Eastern Corridor enclave of the Northern Region through its credit unions.
The organization's Chief Executive Officer (CEO), Siapha Kamara made the pledge at a ceremony organized in the East Gonja district capital, Salaga to wrap up the FOSTERING project.
He, however, emphasized the need for the recipients to repay the loans on time.
According to Mr Kamara, management of the Chamba and Salaga Community Cooperative Credit Unions (CCCCU) will be compelled to chase beneficiaries unwilling to refund.
He commended the Global Affairs Canada, Credit Unions Association of Ghana and the Cooperative Development Foundation of Canada for their support.
A Development Officer at the Canadian High Commission in Ghana, Majeed Mohammed said an evaluation of the project established that it exceeded its beneficiaries quota.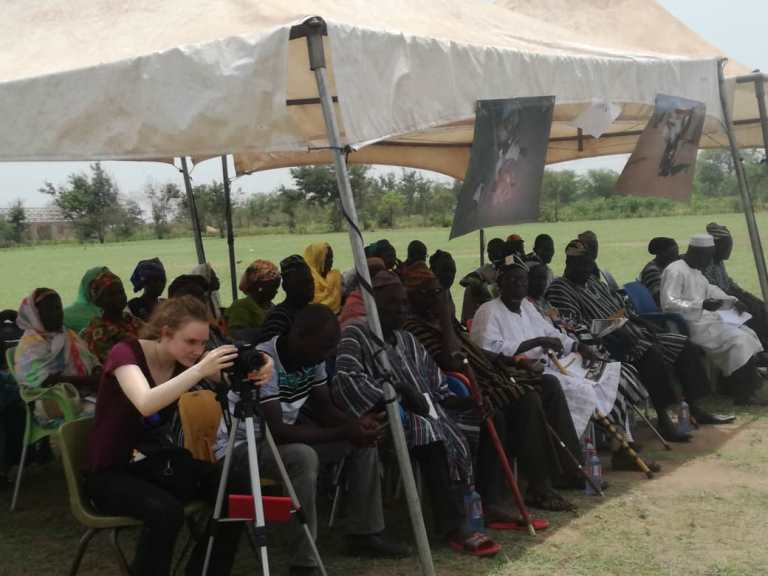 "Significant achievements had been recorded in the areas of food security and nutrition as well as income for farming households. For example, the number of families that have food available for 9-12 months a year increased by 28% between 2013 and 2017 while average annual incomes also increased by 154% for men and 161% for women at the same period."
Mr Mohammed advocated a multifaceted approach to sustain the project's achievements.
"Sustainability of most of the project activities remains a challenge and I, therefore, call on project partners, government authorities and project beneficiaries to remain engaged and put in every effort to ensure that the investments of the FOSTERING project and the achievements are sustained."
The Zabzugu District Chief Executive, Ahmed Abukari Iddrisu likened the FOSTERING project to government's Planting for Food and Jobs program.
"There are many lessons for Metropolitan, Municipal and District Assemblies in the Northern Region to learn from the Food Security Through Cooperatives in Northern Ghana (FOSTERING) project."
"There is a lot for us to learn. If you look at the entire FOSTERING project, you will realise that they (farmers) were taught how to manage funds and how to cultivate certain crops that will enable them have enough food throughout the year and whatever is left they can leave it and sell."
The Zabzugu DCE commended SEND-Ghana's development partners for the project's successful implementation.
Genesis
SEND-Ghana in 2013 received 8,032,149.00 million Canadian Dollars for implementation of the FOSTERING project in eight districts in the Northern and Volta regions.
Funded by the Department of Foreign Affairs, Trade and Development of Canada (DFATD) and the Canadian Co-operative Association (CCA), the project was piloted in the Kpandai, East Gonja, Nanumba North and South, Krachi-Nchumuru, Zabzugu-Korli, Tatale Sanguli and Chereponi districts.
Over 331,800 smallholder farmers including family members from 5,400 households were targeted.
Depending on the size of the farmlands, each recipient received between GHC450 and GHC900 cedis subject to repayment within nine months.
The recipients were allowed to cultivate any crops of their own choice but SEND-Ghana encouraged thereby cultivation of soya bean.
The production of soya bean in large quantities was targeted at reducing nutrition deficiency prevalent in deprived communities in the Northern Region.
As a revolving fund, each beneficiary received between GHc450.00 and GHc900.
They were scheduled to refund with flexible 20 percent interest within nine months for onward disbursements.
The FOSTERING project focused on improving food security and sustainable economic growth for small-holder farmers, improving production, better marketing of products, expansion of household activities into off-season businesses and access to finance.
It covered 130 communities in eight (8) districts of the Northern region comprising East Gonja, Kpandai, Nanumba South, Nanumba North, Krachi-Nchumuru, Zabzugu, Tatale-Sangule and Chereponi.
–
By: Abdul Karim Naatogmah/citifmonline.com/Ghana