Famed for handling delicate healthcare procedures, specifically spinal and neurological surgeries, the Foundation of Orthopaedics and Complex Spine (FOCOS) Hospital, has added on to its state of the art orthopaedic care and education centre, a 16-bed children's block.
This forms part of plans to provide quality and affordable medical care to its patients.
Established as a non-for-profit organisation to provide comprehensive orthopaedic care to the under-served populations across the African continent, founder of FOCOS hospital Prof. Boachie-Adjei, said progress by the health facility forms part of plans to improve on the health conditions of patients at the centre.
"Another very important milestone and that is the commissioning of the Wayne and Claire Heyland Children's Pavilion. It is very inspiring and encouraging seeing the progress we are making everyday with the FOCOS Hospital project," he said.
"We first had a single room for a clinic at the Trust hospital in 1998, then a 4-room house at the Watson clinic in 2004, and subsequently the FOCOS hospital complex with 50 beds in 2012. Now we can boast of a dedicated 16-bed children's block with an adjoining activity center, which allows our hospitalized patients the opportunity to receive classroom instructions and also engage in recreational and social activities," he narrated.
In a speech read on behalf of the Deputy Health Minister, Tina Mensah, government said it has always supported private initiatives in specialty care.
"such initiatives…[are] potentially complimentary to the effort of government in providing comprehensive medical care to the populace."
Brief background of the Centre
Established in 1998 by renowned orthopaedic surgeon Professor Oheneba Boachie-Adjei, the hospital seeks to enhance access to optimal surgical and non-surgical care for patients with disabling musculoskeletal disorders including complex spine deformities and pediatric orthopaedic problems in under-served regions within and outside Ghana.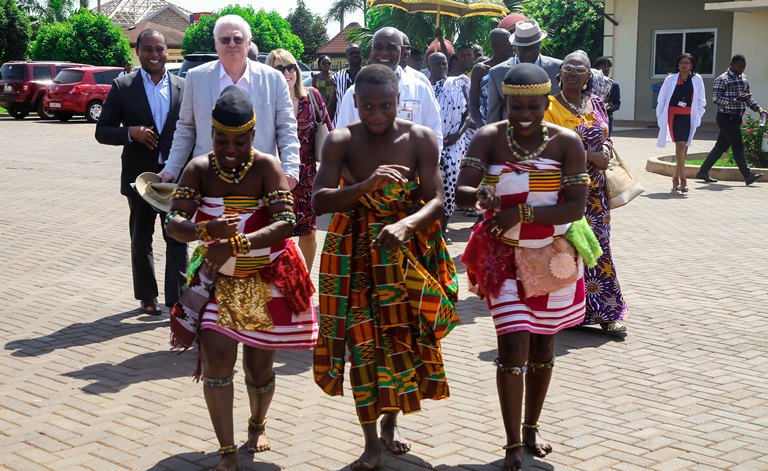 The facility is also affiliated with the Hospital for Special Surgery (HSS) based in New York, a position reached in 2014.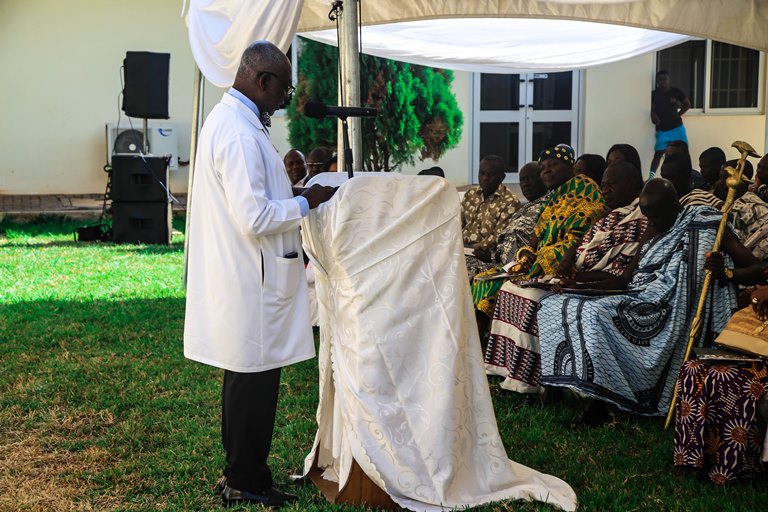 Ghanaian born Prof. Boachie-Adjei has special expertise in the treatment of scoliosis, kyphosis and spine reconstruction in both adult and pediatric patients.
He was recognized for his contribution towards orthopaedic healthcare delivery in the world at the "Dream Makers" gala held in August 2017.
–
Source: Obed Afari Kumi