Managers of twenty year-old Ghanaian Dancehall Artiste, Priscilla Opoku Kwarteng , popularly known as Ebony Reigns, had plans of raising her status to be like a Tiwa Savage of Ghana.
A member of the management team, Abeiku Santana, said this on Eyewitness News while commenting on the tragic death of the starlet who passed away in a gory accident while returning to Accra from Sunyani after visiting her mother who had just returned from the UK.
[contextly_sidebar id="lTmy7VQoGWfTLCK4HU1GSulzDneZvVst"]"Our plan for Ebony in 2018 was to make her the Tiwa Savage [Nigerian songstress] of Ghana. I can say that the news has saddened us and shattered us and we are all devastated," Santana said.
Ebony was travelling with three other people, two of whom have also been confirmed dead .
Driver, military officer not known
Asked whether the three other individuals involved in the accident were known by the management team, Abeiku Santana said: "I do not know any driver, the car doesn't belong to her …but I know the other lady who is a friend and a member of the team as well. I do not even know the military officer as well."
Santana pointed out that, the incident came on the back of discussions by the management team to get the budding artiste a personal vehicle.
"As far as I know as a member of the team, about two days ago, Bullet of 'Rough and Smooth fame discussed with me a proposal that Ebony had brought to get her a car which we were considering."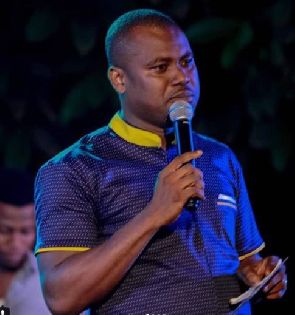 'Hiplife Artiste of the year'
Tributes have been pouring in for the late artiste who according to Abeiku and Bice Osei Kufuor, was being tipped for Hiplife Artiste of the year.
"Her name came up in the 2017 VGMA strongly as the fierce contender for the artiste of the year, so we had to meet the requirements for that category so quickly myself and Bullet came together to draw a plan. Just one week, we did two events. One was the corporate launch at Golden Tulips on the 9th of December, then on the 11th of December we did another concert at West Hills Mall. These were strategies that we had to put in place, in case her name comes up for Artiste of the year," Abieku recalled.
Ebony, according to Abeiku, was also expected to collaborate with Daddy Lumba and Shatta Wale this year [2018] in separate songs.
"I remember negotiating with Daddy Lumba to do remix of Poison and we remember also talking to Shatta Wale to do a collaboration with her and we brought new artistes to feature Ebony on Maame Hwe."
"The strategy was to get attention and minds of Ghanaians as the strongest female artiste in Ghana which I'll say by the grace of God within the short period or the short span that we worked with her, we achieved that. There was a serious strategy and a strong team behind her" he noted.
Heap of sand 'caused' fatal crash 
In the latest development, the Police Service has pointed out circumstances under which the accident occurred.
According to the Service, "on reaching a section of the road between Nyamebekyere and Nsuta, there was a heap of sand in the lane of the Jeep which was being used for the road maintenance, and the driver in trying to avoid running into the sand, swerved onto the opposite lane and grazed the nearside portion of the bus and plunged into the railings at the edge of the road, killing the three other occupants identified as Francisca Nkansah Kuri aged 27 years, Priscilla Opoku Kwarteng [Ebony], and Lance Corporal Vondee Francis Atsu, aged 29 years."
–
By: Marian Ansah/citifmonline.com/Ghana
Follow @EfeAnsah