Government today [Monday], February 5, 2018, launched what it calls "Operation Calm Life" to combat criminal activities in the Northern Region.
About 300 security personnel drawn from all the law enforcement agencies have been put together for the initiative.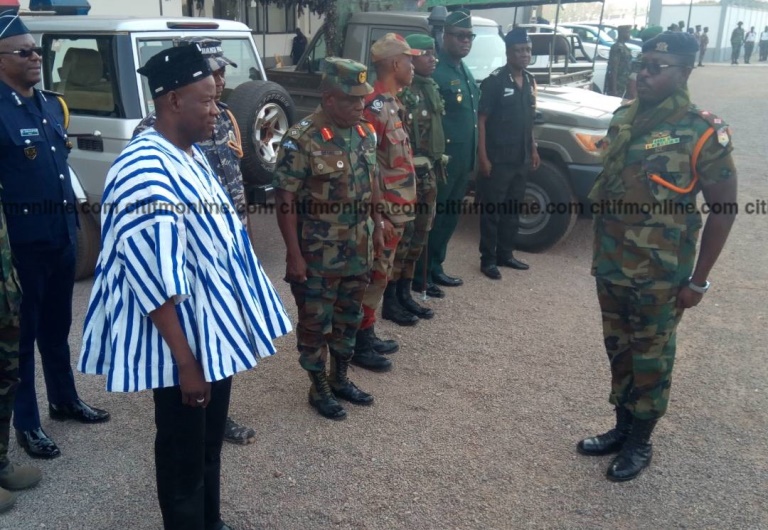 The move is to augment the patrols of security  personnel in the wake of armed robbery attacks, political vigilantism, as well as chieftaincy and land disputes in the area.
The task-force, led by the Chairman of the Regional Security Council, Salifu Saeed, combed some streets in Tamale to alert the general public of their preparedness to deal with miscreants in the region.
The Northern Regional Minister, Salifu Saeed at the launch of the initiative, declared zero tolerance for indiscipline.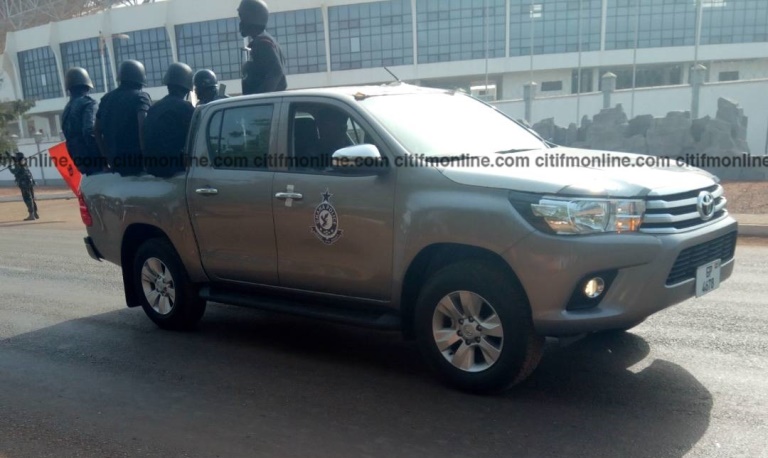 "This strong and smart turnout we are witnessing now should send the strongest indication to those nation wreckers that their days are numbered, and that we will not allow anyone or group of persons to foment trouble be it robbery, chieftaincy, religious or political confusion."
"The security agencies will put all the necessary measures in place to deal with those who would like to fan trouble under any of those covers."
He implored the general public to volunteer early information to the law enforcement agencies to enable them flush out trouble makers.
"The task ahead is a collaborative one. It requires cooperation and support from all of us gathered here to support the security agencies so that the needed results can be achieved."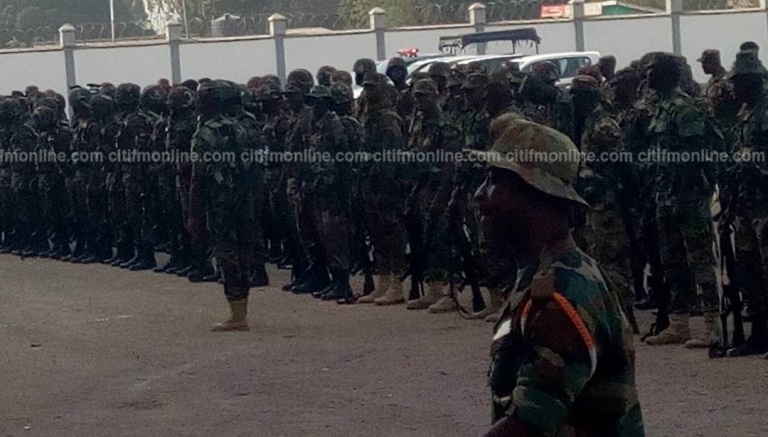 "We must give information on criminal elements even if they are our family members, tribes men/women, religious members or political members. If we shield these miscreants because they are related to us, they will end up destroying the society and making it ungovernable."
Salifu Saeed asked all Metropolitan, Municipal and District Assemblies in the Northern Region to support the  task-force with the needed logistics.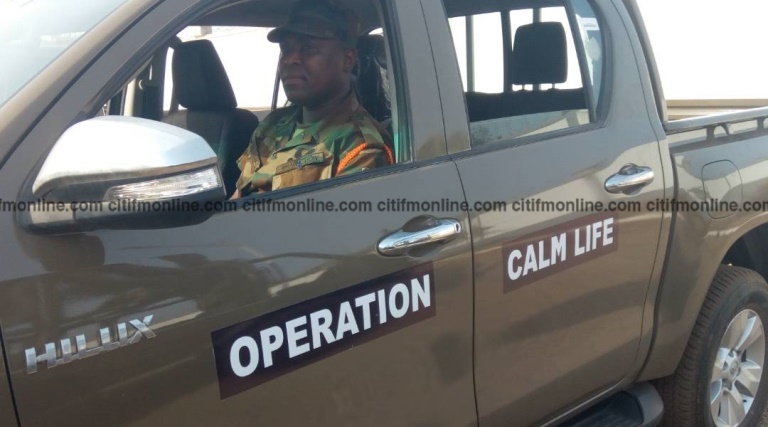 "Our region needs peace now, and we must all strive to achieve that goal. Day in day out our security agencies continue to be stretched out beyond their capacity. Chieftaincy issues in Bimbilla, Kafaba, Kalampor, Damongo, Kpatinga, Jantong and quite recently ethnic problems in Daboya traditional area."
The Northern Regional Police Commander, DCOP Patrick Adusei Sarpong, assured residents of the region of improved security.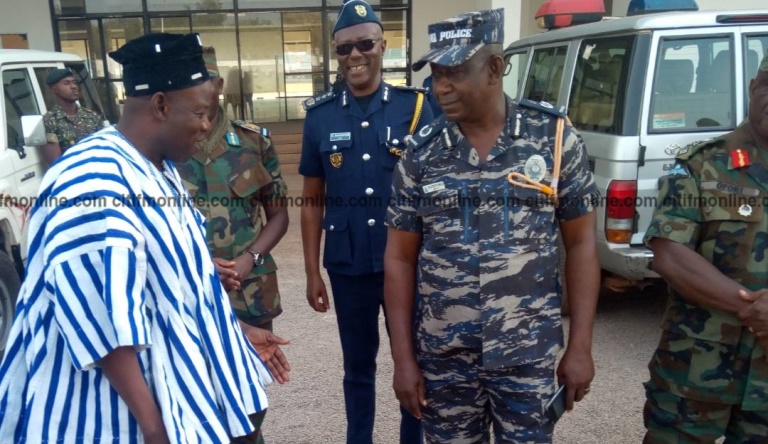 According to him, the 'Operation Calm Life' initiative will deplore all its arsenals to clamp down on the activities of criminals in the area.
Commander of the 6BN, Kamina Barracks, Lt. Colonel John Yaw Kwarteng, advised the task-force members to be extra vigilante.
He said anybody caught neglecting the  task-force's core mandate would not be spared.
The Gulkpegu Chief, Alhaji Abdulai Alhassan, commended government for the initiative, and renewed the traditional authorities' commitment to promote peace and unity in the region.
–
By: Abdul Karim Naatogmah/citifmonline.com/Ghana