Anti-corruption crusader Sydney Casley Hayford has dismissed concerns that Special Prosecutor nominee Martin Amidu might be too old to head the new Office.
Former deputy Attorney General, Dominic Ayine, has filed a suit at the Supreme Court challenging 66-year-old Amidu's nomination for the post arguing that he had exceeded the maximum age of retirement in the public service.
According to Dominic Ayine it would be unconstitutional for Martin Amidu to be approved for the position.
[contextly_sidebar id="jMDBTAJfw7iQtmfWAcMWaT9nITp7NXBj"]However, Sydney Casley Hayford, speaking on Citi FM's news analysis programme The Big Issue, stated that Mr Amidu's age should not be a factor in his consideration for the post.
He argued that competence and enthusiasm were more important factors that indicated whether a person was appropriate for the job, both of which Martin Amidu had shown at his vetting.
"What is wrong with a 60-year-old person? Can't you walk? Can't you talk? Can't you think? Are you incapacitated physically and mentally? It is enthusiasm that keeps you going, it is not age. Your chronological age has nothing to do anything," he said.
He added that even though the provisions in the Constitution upheld, a person's desire to do the work they have been tasked with should be foremost in the factors for their approval.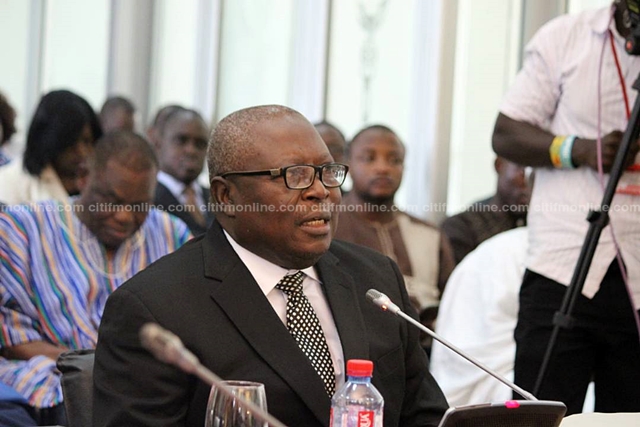 'Too old'
Former Deputy Attorney-General, Dr Dominic Ayine challenged the nomination of Martin Amidu for the position of Special Prosecutor because of his age.
In his argument, he said the Office of the Special Prosecutor falls under the broad category of public officers who by the constitution must retire by age 60 with a possible extension to 65 years.
He is seeking  declaration that "by a true and proper interpretation of Article 190(1)(d),199(1,)199(4) and 295 of the 1992 Constitution, the retirement age of all holders of public office created pursuant to Article(1)(d) is sixty years, anyhow not beyond (65)."
Vetted and endorsed
Martin Amidu was vetted by the Appointments Committee last Tuesday, February 15, 2018; an assessment exercise that lasted for over 7 hours.
Mr. Amidu's public vetting has received widespread commendation as many stakeholders believe he performed creditably.
The Appointments Committee also unanimously recommended his confirmation moments after the grueling exercise.
–
By: Farida Yusif/citifmonline.com/Ghana