The Minister of Regional Reorganization and Development, Dan Botwe, has debunked claims that the government is sponsoring interest groups pushing for the creation of a new region out of the Volta Region.
The current government's moves to respond to persistent appeals from people in the northern part of the Volta Region to have a new region carved from the existing one was met with a lot of criticism, mostly from the southern dwellers who claimed the move was being done for political expediency.
However speaking at a sensitization workshop for journalists, Civic Educators and Information Service Workers in the region, the Minister said, the government has no particular interest in the creation of the new region.
He added that the government was only following the dictates of the constitution in tandem to such demands and was not involved in demarcating and naming the proposed regions.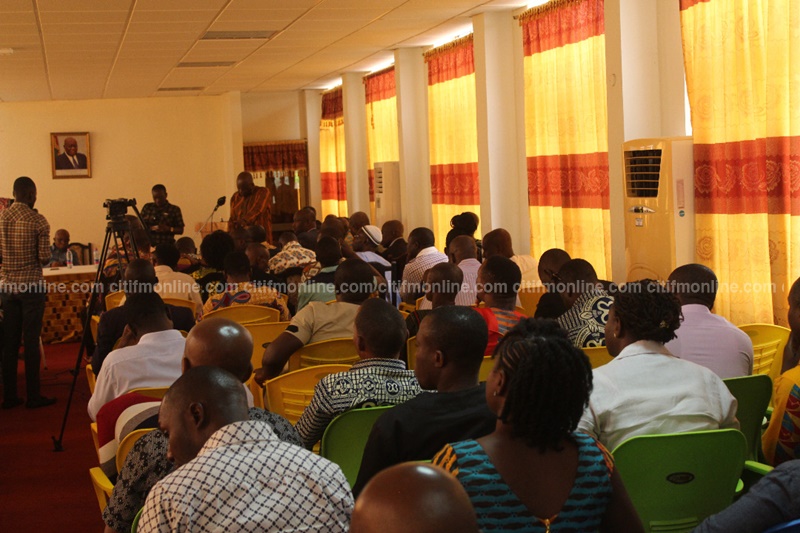 "Government is not spending any pesewa to propagate that. All that we do and we are enjoined to do is what we are doing now; that we should understand the process. The government, I'm sure, will only come in with technical advice to support them," he emphasized.
The Minister, after taking participants through the Constitutional Provisions governing the creation of the four proposed regions and the role of government in the process, charged the participants, numbering of about 215, to effectively play their roles as the channels linking the government and the citizenry.
The Volta Regional Minister, Dr Yaw Archibald Letsa who was also at the event appealed to the participants and the general public not to see the initiation of the processes for the creation of a new region as politically motivated, but it as an attempt to ensure sustainable development in remote territories in the country.
President Nana Akufo-Addo, in fulfilling the demand for the creation of four new regions, constituted a nine-member Commission of Inquiry to look into the proposals for the regions.
The sensitization workshop in the Volta Region was to prepare the communicators ahead of the region's turn to submit its inputs to the committee next week.
The workshop is expected to be held in Brong Ahafo and the Northern Region as well.
–
By: King Nobert Akpablie/citifmonline.com/Ghana