For many Ghanaians; young and old, living in this country can be hard because it often takes a lot to achieve very little, and living here can be short because emergency service is virtually non-existent.
As Author Nana Awere Damoah puts it, "the best insurance policy in Ghana is the grace of God."
It is a truism to say that Ghana is endowed with many natural resources and boasts of quality human resource as well, however the country's development over the years largely falls short of the expectation of most analysts especially those privileged to have documented and studied the numerous flamboyant policies and development plans anticipated to drive growth and ensure prosperity of citizens.
From the Guggisberg Plan 1919-1927 through the Nkrumah 7-year Development Plan from 1963 to 1970, to recent development plans, one would struggle to explain how the older developed plans seem to have achieved better results than recent ones despite the advantage of modern technology.
This national puzzle can be seen clearer in how the services are delivered at the country's hospitals, schools, post offices and within ministries, departments and agencies, as well as how its lorry parks, markets, community centers, settlements, urban transport systems, among others are being managed.
According to a lawyer, and Senior Partner at AB & David Law Affiliates, David Ofosu-Dortey, the missing puzzle piece between what is expected of Ghana given its available resources and ideas, and what the country is currently, is the will for implementation.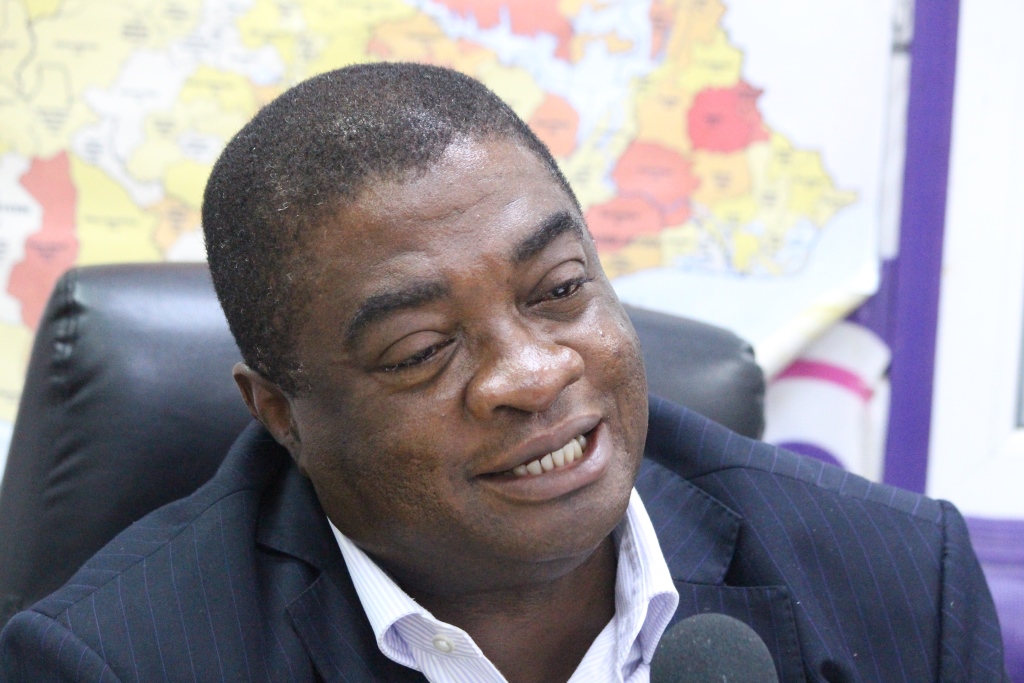 He holds the view that the country's much-touted development has often been by accident, and not through deliberate efforts to make things work.
Mr. Ofosu-Dortey, who had previously worked as a transportation planner and dedicated many years to researching and contributing to national plans on improving urban transport in the country, says "there are two things that draw us down in this country. Everything we either talk about funding or the lack of capacity and both are not true. These are both deceptions. There is nothing like funding being the cause of our problems. We simply don't implement anything even when there is funding."
Among the few examples of Mr. Ofosu Dortey's bitter truth is the failed construction of BRT bus lanes from the Central Business District in Accra to Kasoa in the Central Region.
The project, was selected among 7 other routes proposed for pilot of the BRT; Winneba Road from Mallam to CBD, Nsawam Road from Apenkwa to CBD, Ring Road from Korle Bu to Labadi, Accra-Tema along the Tema Beach Road, Liberation Road and Independence Avenue from Tetteh Quarshie to CBD, Guggisberg Avenue from Mpoase to CBD and Motorway Extension from Mallam to Tetteh Quarshie.
In 2012, five years after work commenced on the project and some $25.9 million disbursed against the World Bank's portfolio of $45 million for the project, it was described as 'moderately unsatisfactory' by the World Bank.
This wasn't news to Mr. Ofosu-Dortey who insisted that "we lack that ability to implement" in Ghana
His concern is that, not just have the country's authorities proven to be bad implementers of projects funded and supervised by external bodies, but also those done by ourselves.
"…because we are an indiscipline people, we also are unable to utilize that which we do," he said in a Citi Breakfast Show interview on Monday.
Providing an example of such failure, he recounted the 1995/1996 project by the Urban Roads Department to construct 50 kilometers of dedicated cycle paths connecting low and middle-income residential areas to commercial and business districts in Accra.
The World Bank funded pilot project, which identified communities as Teshie old Town, Chorkor, Russia, Sukura, Sabon Zongo, old Nungua and Abeka as beneficiaries, today failed, and areas around Nima that the lanes were constructed, have them converted into vehicle parking lanes and partly occupied by persons undertaking other business activities.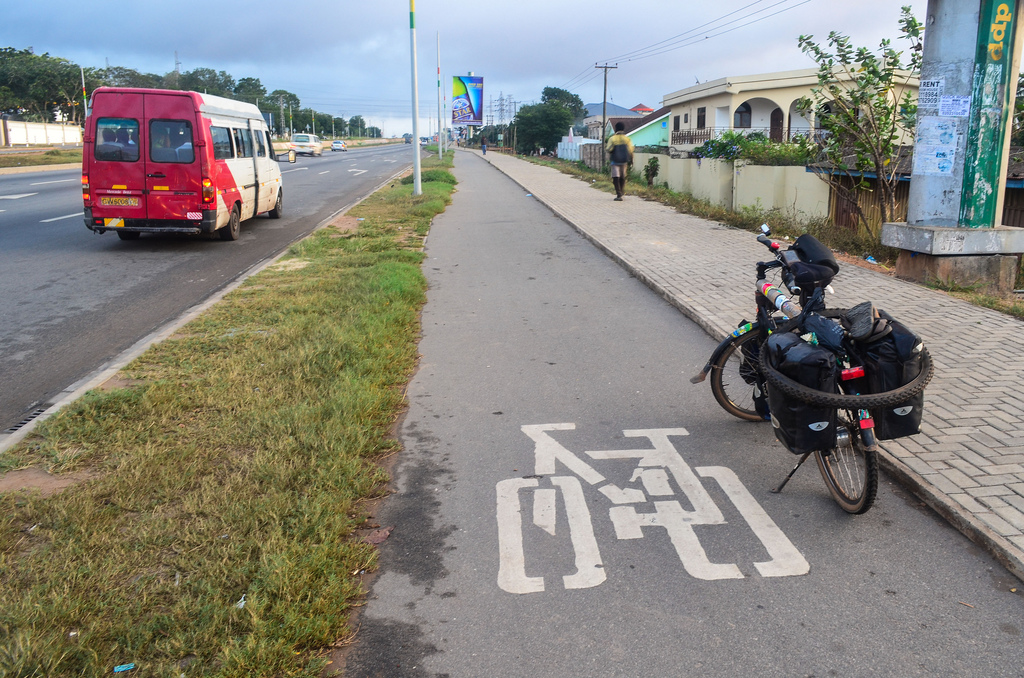 "It has now become parking lanes for vehicles. We have a city where motorbikes cross traffic lights even when the police are there. Sometimes even the police cross the traffic light when there is no emergency. That pilot was to be the first of a bigger pilot…but because it didn't work, the rest couldn't get done," he said.
'We can also do it'
For David Ofosu-Dortey, who once ran the largest bus service in the country, City Express moving about 157 fleets a day in Accra, Ghanaians are hooked to the fallacy that successful urban transport systems in other parts of Africa can be lifted and wholly replicated in Ghana.
"We don't think contextually as a people… In our context, we cannot do things in the way that others have done it. Even if you do it, people will not obey it the same way. Until we address the basic contextual issues of our psyche and how we do things, all these systems will not work," he noted.
'Circle interchange will fail'
The urban transport consultant turned lawyer cautioned that the €75 million Kwame Nkrumah Circle interchange project commissioned by former President John Mahama will fail, because it is not being managed according to the expectations of the road design.
"It's not going to fail because of the road design capacity…but where you have indiscipline people who sell by the road and are allowed to do that especially when it is getting to an election, the road fails not because it is not well designed, but because you are forgetting the context within which the people around work."
'Gov't policies will continue to fail'
He added that the focus of most political parties on the development of policies and programs will continue to birth no development since a major work on the development of the mindset of the citizenry has not been prioritized.
He warned that policies will continue to fail if that is not corrected.
"It is a central thing to our nation and we have to deal with it. All that we get from time to time is about policies and they do not work because the attitude of the people is designed to make things fail. That is the fact."
"For instance, for the transport sector, instead of implementing bus lanes, you encourage people to buy cars. Three cars parked together will occupy the same space as a bus, whereas the bus will take 80 people, the cars will take 15 people and the average occupancy of a car in Accra as far back as 2003 was 2.1, in other words, were are wasting the space."
"If you go through the entire transport sector, you will see that both the private formalized and public sectors, are seriously encouraging the purchase of cars as an incentive for people. So the system is designed to fail. There is no correlation between the objective of our people as a nation and the actions we take," he told host Bernard Avle.
'Ghana's growth by accident'
He indicated that despite the positive indications from economic ratings and improvement in investor confidence among other key characteristics of the country's economy, the growth continues at a slower speed than expected.
"We may end up realizing that the growth occurs largely by accident and not be by conscious effort," he noted.
'Victim of other people's strategy'
He held the view that the country could remain a "victim" of the strategies and policies of other countries if it does not courageously develop and implement its policies.
'What has Ghana achieved?'
"You'll be amazed that some of the road networks we have today have still not met the 1961 standards. The famous Spintex road in the 1961 Master plan for Accra was designed to be a 6 lane dual carriage road. The reservation is still there, but a part has been encroached upon so what we have now is an industrial road," he said.
According to David Ofosu-Dortey, from Ghana's journey from the Ghana's Vision 2020 (1996-2020), Ghana Vision 2020: The First Step (1996-2000), the Ghana Poverty Reduction Strategy (GPRS I) (2003 – 2005), the Growth and Poverty Reduction Strategy (GPRS II) (2006 – 2009), and currently the Ghana Shared Growth and Development Agenda (GSGDA) (2010 – 2013), developments plans make it difficult for it to accurately measure its achievements.
He called for national introspection on why most of the development plans including Vision 2020 failed, and why the many others failed to meet their targets.
'Democratic development vs Economic development'
"There is so much freedom in this country so if you celebrate 25 years of democracy, yes, we have achieved a lot democratically, but what about when it comes to economic development. There is a difference between attaining freedom and attaining the freedom which is supposed to drive development. The development part has not been driven by our freedom," he said.
Listen to David Ofosu-Dortey full interview below:

–
By: Jonas Nyabor/citifmonline.com/Ghana