The Chairman of the People's National Convention (PNC), Bernard Mornah, believes the Speaker of Parliament, Professor Mike Ocquaye, is willfully rubbishing Ghana's history with his call for a change in the date currently observed as Ghana's Republic Day.
This follows an article from the Speaker arguing that the date should be moved from July 1 to January 7.
[contextly_sidebar id="MT6LHfOGm8y5fZpU3Gipjku2A8J51Q2y"]Prof. Ocquaye argued that, technically, the only existing republic is the one referred to as the Fourth Republic, which began on January 7, 1993, with Jerry John Rawlings.
In his view, all other republics are ostensibly non-factors because they were overthrown by coup d'états.
But Mr. Mornah believes Prof. Ocquaye should have more reverence for the symbolism of certain historical moments.
"…As somebody who is supposed to be a historian, it beats my imagination that he is throwing history to the dustbin because we are celebrating Republic Day for its significance in history. Not because there is a termination or otherwise."
"We have categorized each of them to signify something so that all of us would know that the Republic that we are celebrating today did not just come about," Mr. Mornah stated.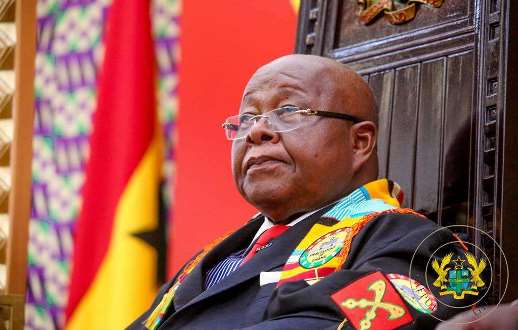 Prof. Ocquaye, who delivered a controversial Founder's Day Lecture, urged Ghana to recognize August 4 in Ghana's history. That proposal is to be considered, as an executive order has since been given by President Nana Akufo-Addo to effect the change.
Mr. Mornah thus described the Speaker's recent call as his latest attempt to rewrite history, and that "it is obvious that Prof. Michael Ocquaye in this write-up has not spoken what is supposed to be."
Ghana became a republic on July 1, 1960, in what is regarded as the First Republic, marking the attainment of complete political autonomy from the United Kingdom.
The Second Republic came into being in 1969, the third in 1979 before the Fourth Republic in 1993, under the regime of Jerry John Rawlings and the NDC.
–
By: Delali Adogla-Bessa/citifmonline.com/Ghana