Former President Rawlings, today [Saturday], January 20, 2018, paid his last respect to late lawyer William Adumua-Bossman at a funeral held at the forecourt of the State House in Accra.
Lawyer Adumua-Bossman was part of a legal team that included Tsatsu Tsikata, which defended Rawlings when he was facing trial on May 15, 1979, for an attempted coup.
President Nana Addo Dankwa Akufo-Addo, as well as present and past ministers, were all at the State House to pay their last respect to the late Adumua-Bossman.
The former president, Rawlings posted a tribute on his Facebook wall eulogizing the late lawyer and described him as "a champion of the underprivileged – a man who maintained a simple and modest lifestyle."
Below is the full tribute by Jerry John Rawlings:
A FAREWELL TO LAWYER ADUMUA-BOSSMAN
I joined hundreds of mourners including President Nana Akufo Addo to bid a final farewell to Lawyer William Adumua-Bossman at the Forecourt of the State House on Friday. Below is my tribute to a distinguished personality.
For many Ghanaians, Lawyer William Adumua-Bossman was the head of the legal team, which included Lawyer Tsatsu Tsikata that defended me when I was arrested and put on trial on May 15, 1979.
To me, however, Lawyer Adumua-Bossman was a champion of the underprivileged – A man who maintained a simple and modest lifestyle. His ability to empathise with others was so intense. He could have been as wealthy as many in his profession but he chose to pursue cases for people who could not afford to pay for their legal fees.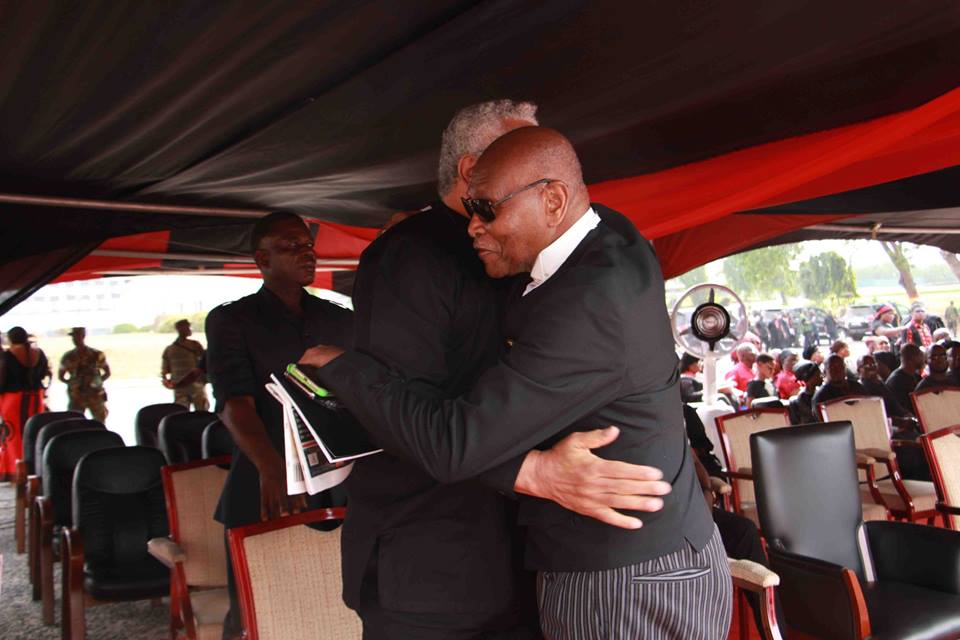 Our dearly departed clearly appreciated the extent to which legal fees put justice out of the reach of people who were being exploited and cheated in so many different ways and dedicated his career to defending and protecting such vulnerable people.
Lawyer Adumua-Bossman was very much a witness to the injustice that led to our country's decline. In his own gracious way he contributed what he could in taking up the defence of cases in the name of justice, to do justice to an issue. As to whether he was being paid or not was irrelevant. He did not partake in the exploitation of the pursuit of justice.
Lawyer Adumua-Bossman was human. He was known for it and we respected him for it.
Fare thee well Sir. You left a positively indelible mark or many souls.
–
By: citifmonline.com/Ghana