About six houses at Dzorwulu junction were, this afternoon, razed to the ground by fire.
The about 20 occupants of these homes could not retrieve a single item from the debris after the blaze was doused by the Abelemkpe Fire Department.
The Fire Officer in charge at the scene, Isaac Amoah, told Citi News that the cause of the fire is yet to be definitively ascertained but early indications suggest it may have been caused by the activities of residents in the area who "have turned this place into a cooking joint."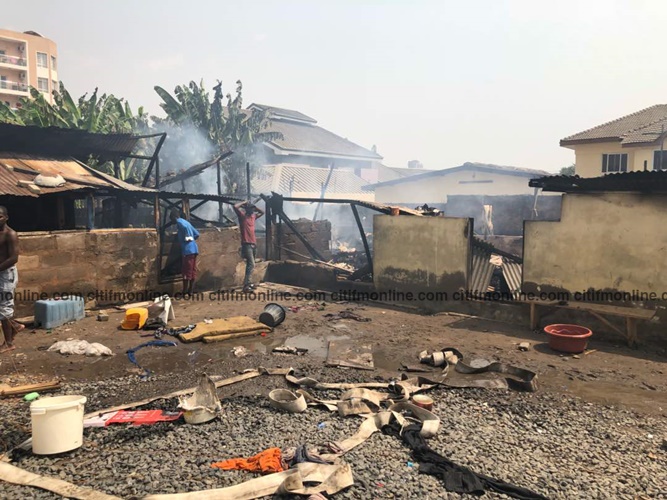 According to residents, their attention was drawn to the inferno by a little boy who had gone into one of the rooms to fetch his mother, only to find the room ablaze.
Many of the affected residents are food vendors who ply their trade a few meters from their places of abode.
Speaking to Citi News, one of the affected persons said: "I have lost everything; my belongings and monies belonging to people – about a thousand Ghana cedis. The only things I have left are the clothes I'm wearing now."
Another said: "I went to fetch water from a nearby borehole only to return to this disaster. Everything went with the fire; my clothes, groceries and my money."
---
Disregard for data – Analysis by Citi News' Marie-Franz

"It was worrisome to discover that firefighters were reluctant to provide me with information until I sighted their record keeping book. They were unable to concretely respond to my initial questions on the facts of the incident.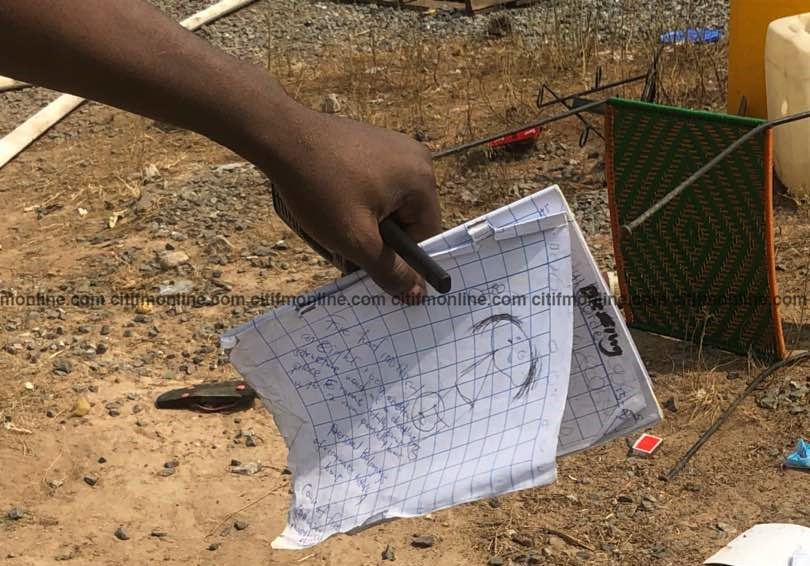 Apparently, they hadn't even taken note of anything until I enquired. This triggered whispers amongst them and they started scribbling something down in what appeared to be their record-keeping book."
One fire tender was brought to douse the flames while properties worth thousands of Ghana cedis were lost.
No casualties were recorded in the blaze.
–
By: Marie-Franz Fordjoe/citifmonline.com/Ghana