A committee constituted to investigate disturbances by students of the Gyaama Pensan Senior High/Technical School is expected to present its recommendations on Friday.
This was disclosed by the District Chief Executive for Kwabre East, Nana Osei Assibey Bonsu after an emergency meeting with stakeholders.
[contextly_sidebar id="ycxdBymCjA8Wmeu5bVS6ei88Fc9cSDuN"]The students, who vandalized the headmaster's bungalow and other school properties over what they described as his refusal to allow them to partake in activities such as inter-schools sports and entertainment.
The police were subsequently dispatched to the school to maintain law and order.
Four students were admitted following the protests but two were discharged on Monday. The other two are reported to be responding to treatment.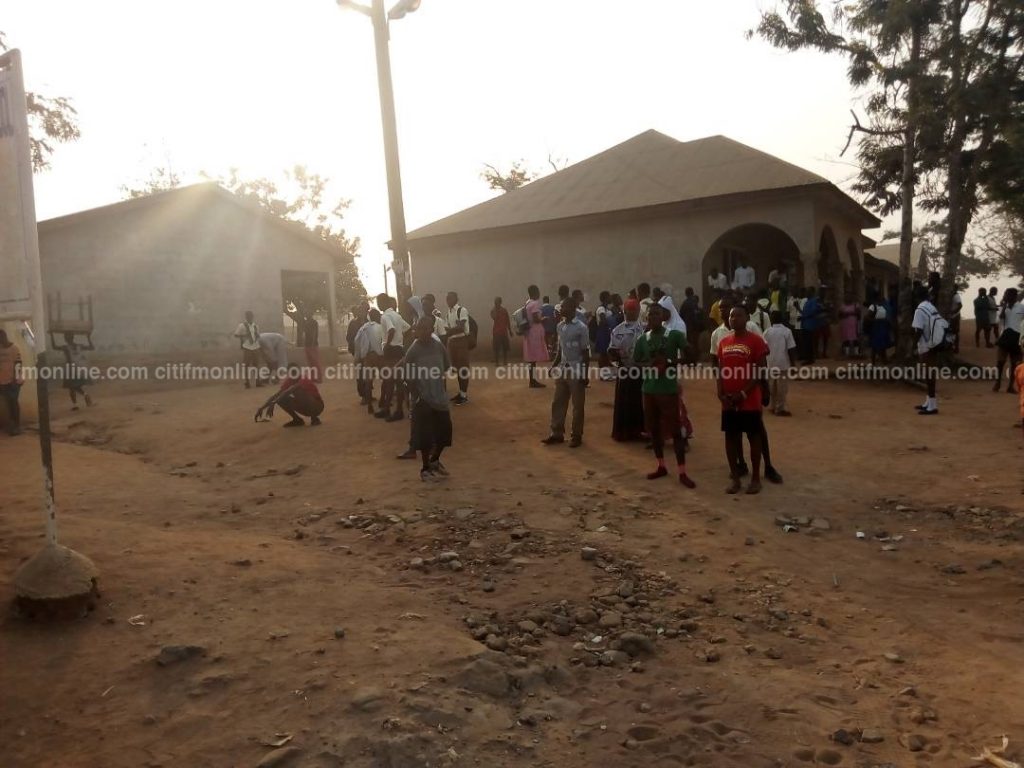 Mr Assibey Bonsu said the police officers deployed to the school will remain stationed there until there is absolute calm.
He further indicated that either the school or government will bear the cost of damages, depending on recommendations of the Committee.
"Experts will go round and assess the extent of the damages and let us have the cost of the total damages and we are waiting for the report of the committee. If the committee recommends that the schools will pay, fine they will pay. If the committee recommends that government will pay or the schools should pay, that is where we will take it from so we are waiting for the school's recommendation."
 –
By: Hafiz Tijani/citifmonline.com/Ghana