The National Youth Organizer of the New Patriotic Party, Sammy Awuku, has called for an end to the politics of insults and character assassination among the party's national youth organizer hopefuls.
At a lunch meeting called at his behest in Accra on Thursday, Mr. Awuku expressed concerns at the seeming lack of respect among the hopefuls and the derogatory comments from their members, especially on social media.
[contextly_sidebar id="ajyr256WMXEd1Z2uTyHWQMwslW6jBEc5″]"Instead of you and your supporters to help propagate government information on social media, you spend most of the time engaging in unnecessary debates and attacks," Mr. Awuku scolded the aspirants.
"At least, engage in cutting-edge issues confronting the youth wing" Sammy Awuku remarked.
"We have a party and a government to run, and you must know that is paramount. That comes first before your interest," he counselled them.
The National Youth Organiser also revealed that, he has formed a committee, headed by the deputy National Youth Organiser, Salam Mustapha, to monitor comments and statements from the hopefuls and their members,  adding that they will answer to any negative comment from them when vetting begins.
"Call your supporters to order. Let them know that their conduct reflects the conduct of their leaders. I am not trying to quench the fire or to cow you, if your contest generates heat devoid of insults, it's good," Mr. Awuku noted.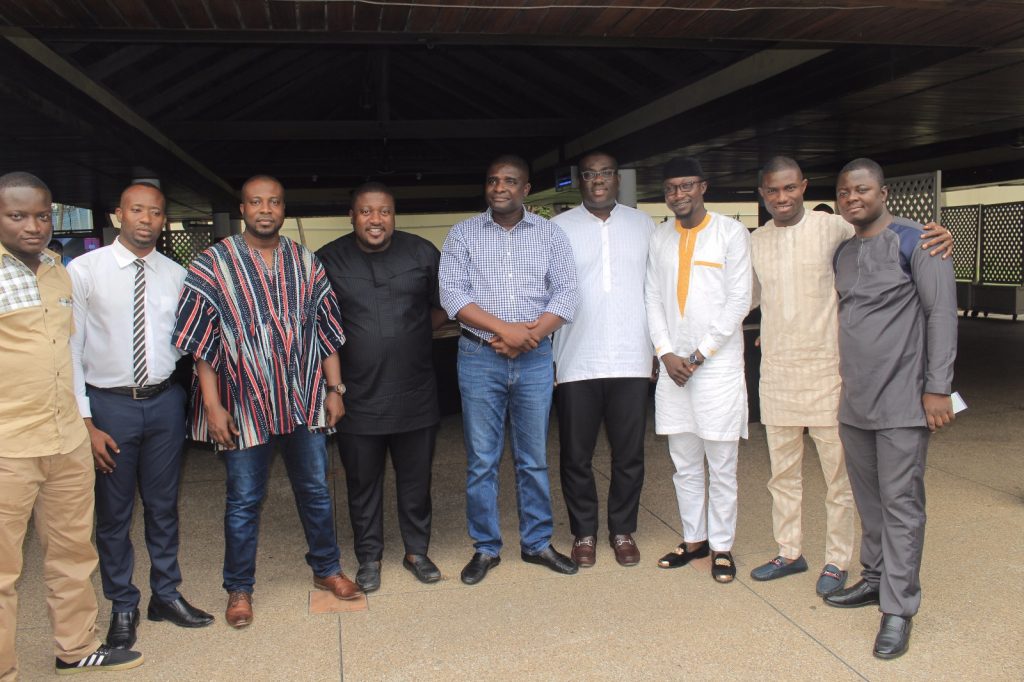 He also reminded the hopefuls that, they would have to be mindful of their utterances against each other, because they will be working together as party members after the contest.
National Youth Organiser aspirant hopefuls present at the meeting were Nana Boakye, Dominic Eduah, Kamal Deen, Alhassan Abdul Ganiyu and Bright Essilfie.
The hopefuls have pledged to engage in an issue-based campaign before and after their vetting.
–
By: Sammi Wiafe/citifmonline.com/Ghana