Funding constraints are one of the main reasons residents in the Adentan Municipal Assembly have to contend with a terrible road network and vehicular traffic jams most days.
The Municipal Chief Executive of the Assembly, Daniel Alexander Nii-Noi Adumuah made this point in response to complaints from residents who ply many of the heavily-eroded roads in need of repair and expansion.
There have also been several calls on the assembly to complete the footbridges on the Adenta-Madina stretch which have remained untouched for about half a decade.
Speaking to the Citi Breakfast Show's Bernard Avle, Mr. Adumuah explained that the assembly's revenue base made addressing these challenges in the short term virtually impossible.
He said raising money for roads was "not easy" despite the high-end residents and estates like Trasacco within his municipality.
"Our assessment is that we need about 600 kilometres of roads in Adenta. Only about 120 kilometres of these roads has been done. I have also been told that the estimate for a kilometre of roads in GHc 1.5 million."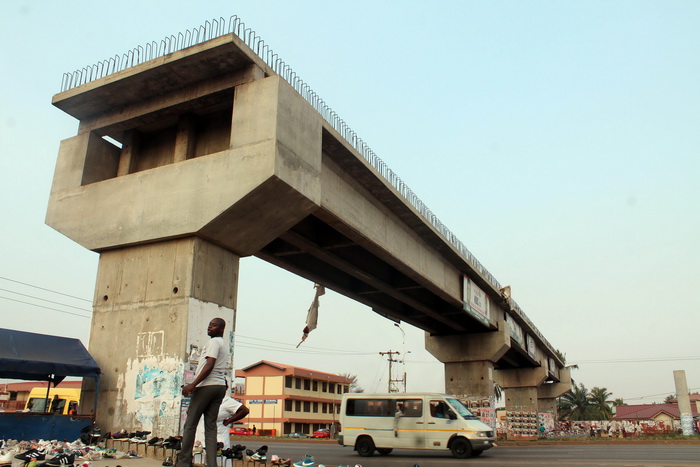 However. only GHc 1.3 million was allocated for roads in 2017 for this assembly and Mr. Adumuah said his outfit needed to be "judicious in where it put this money."
To address the problems with traffic congestion on the highway, he said the assembly was thinking about "opening up roads within inter-electoral areas. So our attention has been on trying to create these access roads."
But for revenue to put into roads, he noted that it would not be prudent to put the bulk of the revenue into a particular stretch, no matter how pressing.
"The revenue we are expecting of this place is about GHc 9 million. We have managed to get something in the range of GHc 6 million. So if we get all this and put all that into [a particular] stretch, the people around those places will be very happy but it means we cannot do anything about your water. We can't do anything about your sanitation. We can't do other things."
IGF problems
To highlight the strained Internally Generated Fund and revenue collection problems, the MCE noted the highest property rate his assembly collected wash GHc 200.
We are thinking that there must be an innovative way of constraining funds. For now, we are constrained by the fact that it is the land valuation board that will value this houses and give us those values that we will put into our fee fixing."
"Assuming it was different, I would have asked an insurance company to look at those places and value them," he added.
–
By: Delali Adogla-Bessa/citifmonline.com/Ghana