At least 12 people have been killed and four others critically injured in a fire at an apartment building in the Bronx borough of New York.
New York City Mayor Bill de Blasio said the fire was the deadliest in the city for at least 25 years. The victims include a one-year-old child, he added.
The cause of the fire, on Prospect Avenue, near Fordham University and the Bronx Zoo, is not yet clear.
More than 160 firefighters helped bring the blaze under control.
Officials said the first alarm sounded at the five-storey building at about 19:00 local time (00:00 GMT).
Speaking at the scene, Mr De Blasio said a nearby school had been set up to shelter those evacuated from the building.
The city is currently experiencing bitterly cold weather.
"We're here at the scene of an unspeakable tragedy," Mr De Blasio said.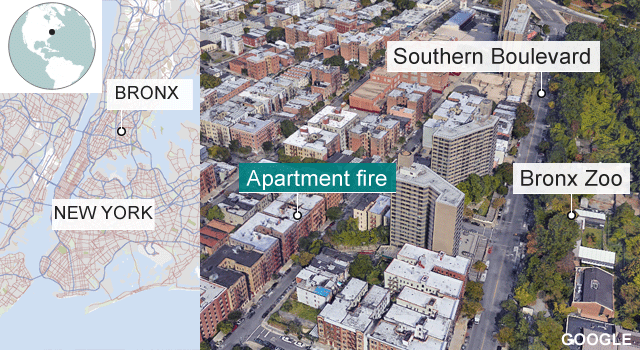 "Tonight, here in the Bronx there are families that have been torn apart. This is the worst fire tragedy we have seen in this city in at least a quarter century. Based on the information we have now, this will rank as one as the worst losses of life to a fire in many, many years."
He said the fire service had managed to rescue at least 12 people from the building.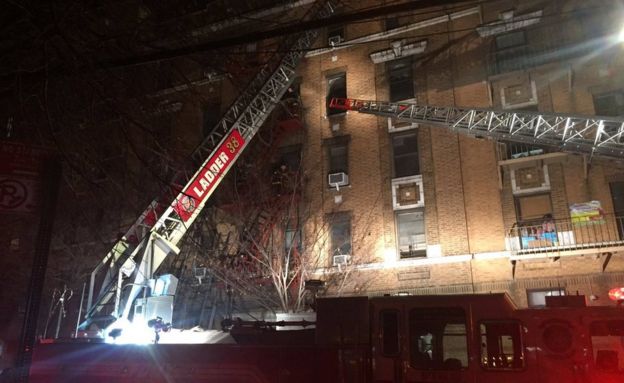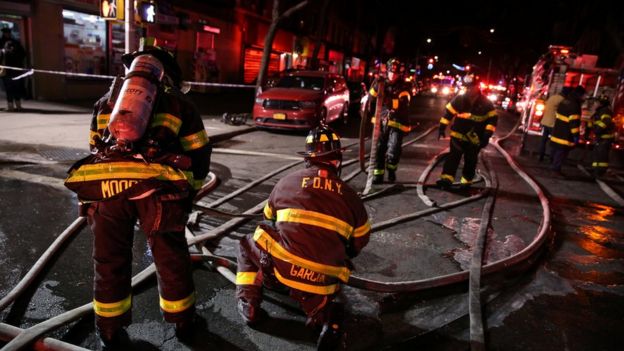 Fire Commissioner Daniel Nigro, standing alongside the mayor, described the fire as a "tragedy… without question historic in its magnitude".
"People died on various floors of the apartment [block], ranging in age from one to over 50," he told reporters.
"In a department that is surely no stranger to tragedy, we're shocked by the lives lost."
Witness Rafael Gonzalez, who lives in a building across the street, told WCBS-TV he was woken by the smell of smoke and then saw some people using a fire escape of the burning building as the fire raged.
The building contains more than 20 flats and was built just over 100 years ago, the New York Times reported.
The Associated Press said the fire was the deadliest in New York – excluding the 9/11 attacks – since 87 people died at a social club in the Bronx in 1990.
Earlier this month, a mother and her three children died in a fire at their home in Brooklyn, New York.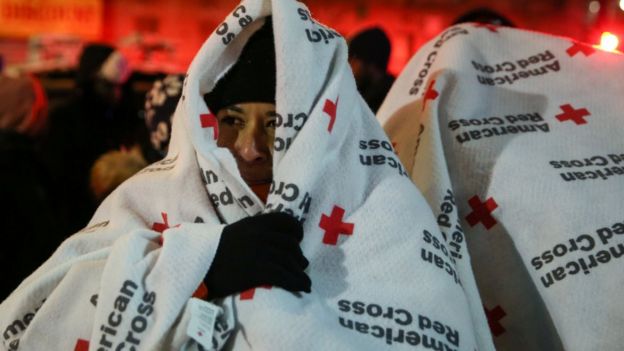 –
Source: BBC