The family of a 17-year old student of the Kumasi Academy who died at the Komfo Anokye Teaching Hospital is accusing school authorities of negligence in the health of students in their care.
The bereaved family says the authorities failed to take proper care of students who fell sick, but rather concentrated on activities to mark the 60th-anniversary celebration of the school.
[contextly_sidebar id="b97tvTiAVyGbcMRIHDzi6oxJEXKwW9UG"]According to the family, the deceased contracted the disease when he voluntarily took a colleague with a suspected case of meningitis to the hospital.
The death of Fodjour Furgerson Livingstone, a General Arts student, brings to seven the number of deaths recorded at the school in 2017.
He is believed to have died from meningitis.
The Brother of the deceased, Fodjour Martins, who spoke to Citi News, said he was "still very much devastated."
"…Because of the anniversary, they will neglect all other activities to concentrate on their anniversary celebration. That has in the long run, caused the death of my brother. The school neglected them because my brother took a colleague to the hospital and the colleague died there, but the school didn't bother to make a follow up as to the cause of the student's death."
"Now we are considering the funeral arrangement and after that, we shall see how best we can deal legally with the school. They will meet my wrath. I will do my best. That one, definitely, I can assure you," he stated.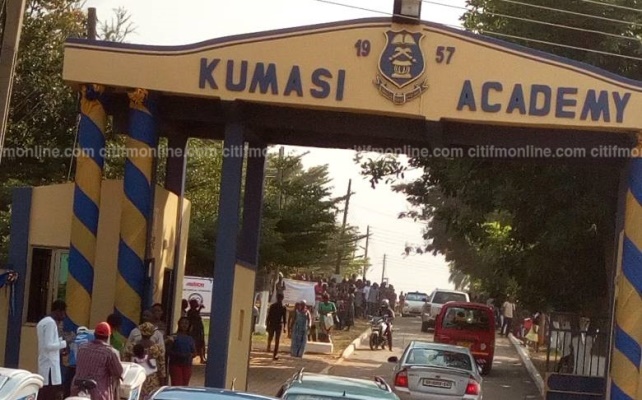 Meanwhile, officials of the Ghana Health Service in the Asokore Mampong Municipality and the Regional level, are locked up in separate meetings over the issue.
Citi News' checks at the school also indicate that, some medical personnel have been dispatched to the school in a bid to allay fears of students.
–
By: Hafiz Tijani/citifmonline.com/Ghana