The government will bear all funeral costs of deceased students of the Kumasi Academy in the Ashanti Region following the suspected outbreak of Influenza type A, H1N1 2009, also known as Swine Flu.
This was announced by Vice President Mahamudu Bawumia, who added that the bills of hospitalised students will also be covered by the government.
Speaking during a meeting with the school's authorities and the bereaved families, he said, "President Nana Akufo-Addo said I should tell the affected families the government will cater for all their funeral expenses and hospital expenses. The government will take up those costs."
He added that "the President said we should give every family an initial amount of GHc 5,000… then we'll take it from there."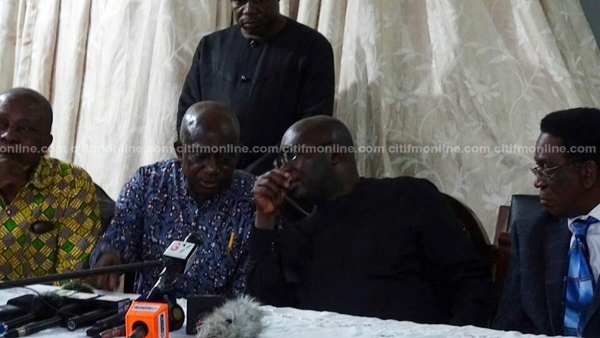 The government is working with the World Health Organisation (WHO) to provide influenza vaccines for the students and staff of the school.
Health officials are also making use of antiviral agents to keep the situation under control.
Dr. Bawumia continued to allay fears of more deaths in the school, assuring that vaccines will soon arrive to be administered to all students.
He also pleaded with the parents who were present to admonish all students who had left the school to return for the vaccines.
The Vice President reminded the public that the virus was treatable adding that some medication for treatment was already in the school "and more would be coming on the way."
"So there is so much effort going on at the moment but the reports I am getting is that it has been contained right now but we still need to be very vigilant," Dr. Bawumia added.
–
By: Lorreta Timah/citifmonline.com/Ghana