The current health crisis at the Kumasi Academy in the Ashanti Region, has exposed Ghana's failings in emergency preparedness, the Chairman of Parliament's Environment, Science and Technology Committee, Emmanuel  Kyermanten Agyarko has said.
Speaking on The Big Issue, Mr. Agyarko lamented that, the country's attitude to the emergency was largely reactive, and stressed that the country needs "to focus on preparedness going forward."
[contextly_sidebar id="1jldELgn62Ty6tAvCy70NH3mrHB10Psu"]"This Kumasi Academy incident is just the tip of an iceberg. What we need to be asking ourselves as a people is, what is the state of our emergency preparedness?" he wondered.
"Our health budget; if you take away salaries and compensation, our health budget is nothing to write home about. So we cant keep something aside for anything? We are incapable of having a reserve in case of an emergency" he noted.
These concerns extend to other sections of society, as Mr. Agyarko expressed fears that, "if there is an earthquake like we hear in some places in this country, will we survive? Is our building code such that the buildings we are putting up, will they withstand tremors?"
The Ayawaso West Wuogon MP was speaking in response to the detection of the pandemic influenza type A, H1N1 2009, also known as Swine Flu, which is suspected to have led to the deaths of four students and infected at least a dozen others.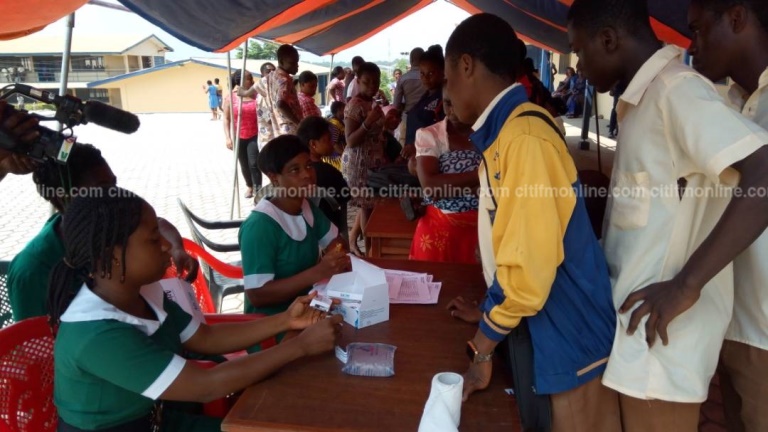 Antiviral agents are being administered to students and staff of the school, and the government is hoping to get a consignment of vaccines from the World Health Organisation (WHO).
The MP, who once headed the Food and Drugs Authority, and is a pharmacist by training, noted that the government should have a plan in place for some of these health emergencies.
"We live in a tropical country. These viral haemorrhagic diseases are endemic… they are here with us just by virtue of where we live and the temperatures we live in. But because we have managed ourselves well, we have not built robust structures and institutions that will confront the challenges that face us."
–
By: Delali Adogla-Bessa/citifmoniline.com/Ghana