The Chairman of the People's National Convention (PNC), Bernard Mornah is convinced that the frustration of his planned peace march was orchestrated by the National Security Minister, Albert Kan-Dapaah.
According to him, the minister took the action in order to protect the image of the Togolese president, Faure Gnassingbe, whom he claims is Mr. Kan-Dapaah's close friend.
[contextly_sidebar id="ZhW2DuhfcF0BFF9mtnqHerYGH8XDb5QA"]"My suspicion and my later investigations have all proved that the National Security is complicit in this matter. Because the National security is a very close ally to Faure Gnassingbe and also he is a constant host of the Minister for Security in Togo, who always comes to Ghana," Bernard Mornah said in an interview on Eyewitness News on Monday.
About 19 persons including Mr. Mornah were arrested by the Nima Police on Saturday morning when they gathered as members of the Ghana-Togo Solidarity movement to hold a peaceful march to draw the attention of local and international authorities to the political crisis in Togo.
According to the Police, they had earlier permitted Bernard Mornah and his group to undertake the peace march, however, they informed him later to cancel it due to operational challenges and intelligence that another group was trying to interrupt their activity.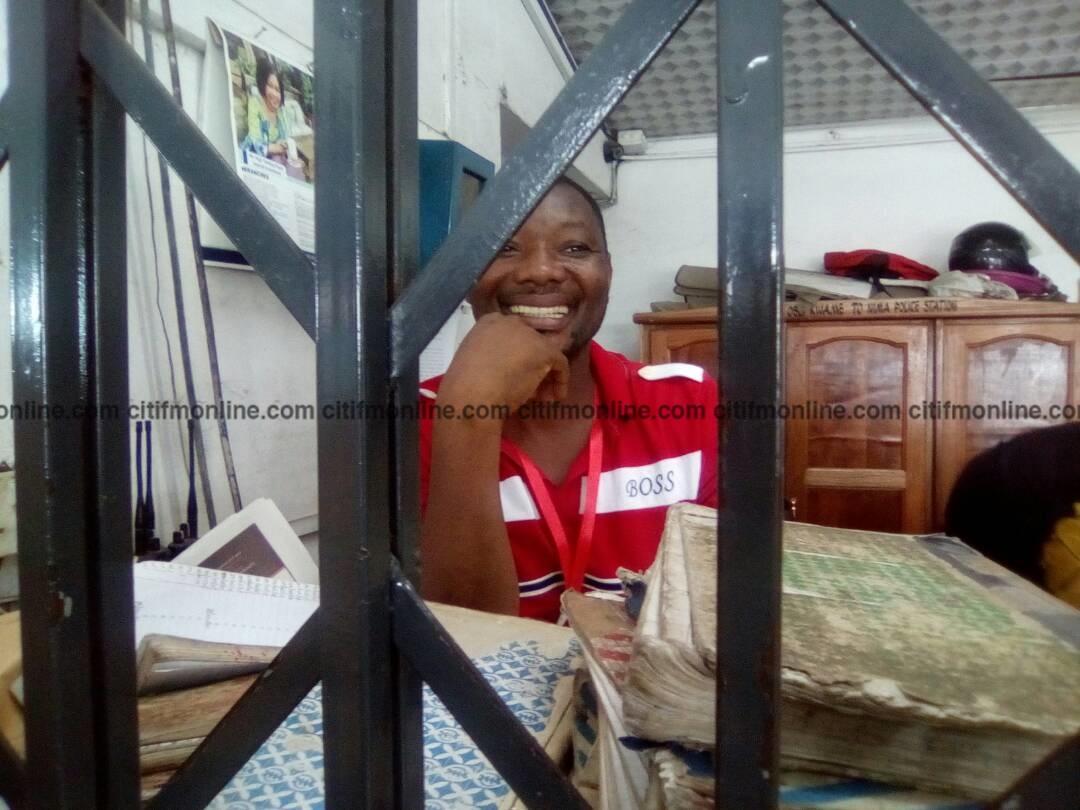 But Mr. Mornah denied the claim, saying that he assured the police the peaceful march required very little police presence.
Bernard Mornah was however granted bail several hours later.
He lamented that the Police manhandled him and treated him in a way that violates his human rights.
He told Umaru Sanda Amadu on Eyewitness News that the National Security Minister was complicit in the "uncouth" conduct of the Police against him.
"The Minister is always the one polluting the president about the happenings in Togo and eventually he had to use his office to push. I asked many people that I am close to in government that how come this could come about and it turned out that my suspicion of the National Security Minister is justified… If his friend is the minister responsible for security in Togo, and his friend is Faure Gnasingbe and we are bringing the issues of Togo so that people get to know the alarming situation, the abductions that are going on, and he does want that to be seen of his friends, what do you expect him to do?," he quizzed.
"…I am scandalized that Ghana would want to position itself as 'anti-people's freedom' in Togo and that they are for a government that has been dominated by one family for 50 years," he added.
26 Togolese arrested for illegal protest in Accra
In October 2017, the Police arrested 26 Togolese nationals for attempting to stage an unlawful demonstration over the political situation in their country.
According to the Accra Regional Police Operations Officer, Chief Superintendent Kwasi Ofori, about 300 Togolese had to be dispersed lawfully at the Kawukudi Park because their intended action was in clear breach of Ghana's public order act.
That was the second time that Togolese in Ghana have tried demonstrating in solidarity with efforts back home by the opposition to have presidential term limits.
Police condemned
Meanwhile, some Civil Society Organizations and individuals have condemned the Police for their recent actions especially against persons who plan to hold non-commercial special events.
Ghanaian innovator and researcher with IMANI Africa, Bright Simmons, challenged the Ghana Police over its suggestion that it must approve all notices of non-commercial events before they can be held.
According to him, that stance is not back by law.
What does the Public Order Act say?
The Public Order Act 1994 (ACT 491), from where the Police draws its authority in the holding of special of events indicates that, in attempt to stop a special events from occurring either because organizers refuse to comply with a request to postpone or relocate events, "police may apply to any judge or a chairman of a Tribunal for an order to prohibit the holding of the special event on the proposed date or at the proposed location."
–
By: Jonas Nyabor/citifmonline.com/Ghana