An actress who starred in Bollywood's biggest film says she was molested on a flight between Delhi and Mumbai.
Zaira Wasim, 17, said a "middle-aged man" repeatedly moved his foot up and down her neck and back while she was "half-asleep".
She documented the incident on Instagram, and tried to film the man's behaviour but said it was too dark.
The airline, Air Vistara, said it was carrying out a detailed investigation into the incident.
"I was sure of it. He kept nudging my shoulder and continued to move his foot up and down my back and neck," Ms Wasim posted on her Instagram account early on Sunday.
She said she blamed the turbulence at first, but was later woken by the man's foot touching her neck.
Ms Wasim shared a video of herself after the flight, in which she was visibly upset. "This is terrible. No one will help up if we don't decide to help ourselves," she said.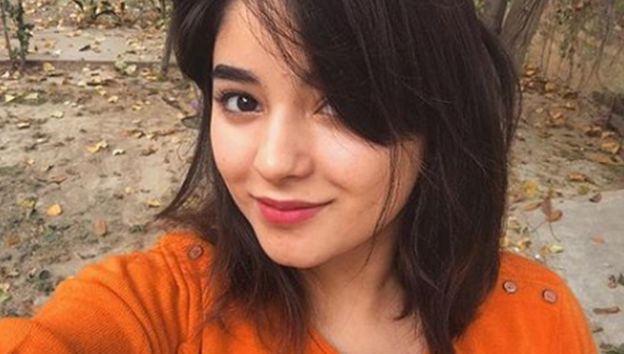 Last year, Ms Wasim made her acting debut in Dangal, which became the top-grossing Bollywood movie of all time.
She was awarded the National Child Award for Exceptional Achievement earlier this year by India's President Ram Nath Kovind.
Air Vistara said on Twitter that staff on the plane did not become aware of the incident until it was on its descent to Mumbai, but that it apologised for what Ms Wasim experienced.
"We have zero tolerance for such behaviour," its statement read.
In recent months, a growing number of women have spoken out about their experiences of sexual harassment.
It followed a campaign encouraging victims to share their stories of sexual harassment and inappropriate behaviour under the #metoo hashtag.
–
Source: BBC