Total Ghana has been awarded The Quality Award in the highest category and the overall Best Quality Company at the AGI Ghana Industry & Quality Awards.
The plaques were presented to the company at the ceremony at the Banquet Hall in Accra at the awards organized in collaboration with the Ghana Standards Authority on Saturday, 11th November, 2017.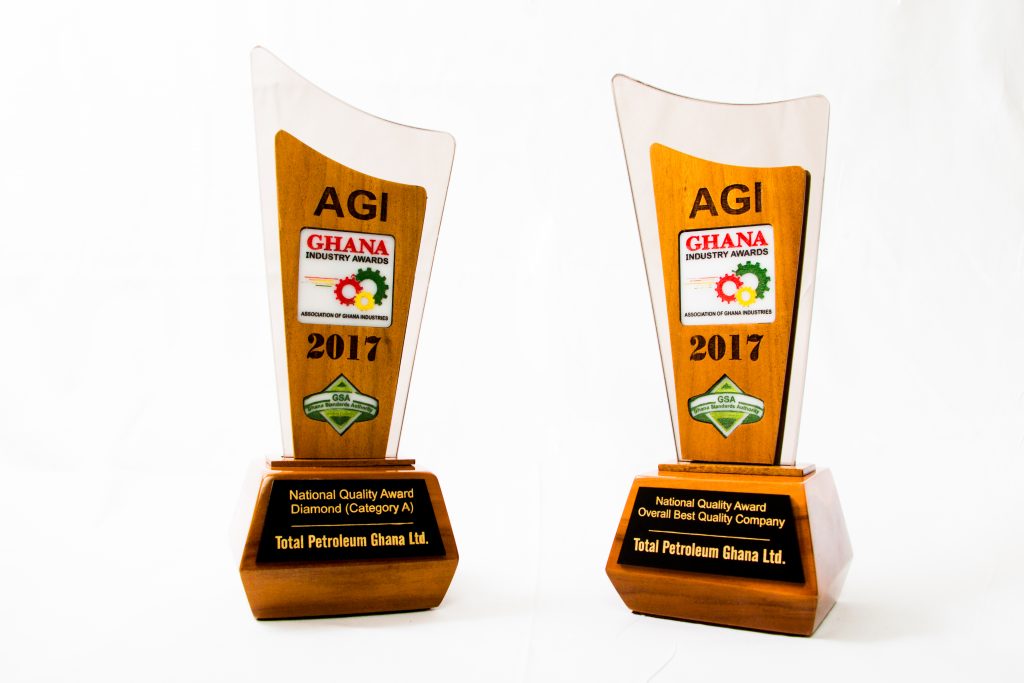 Mr Eric Fanchini, Managing Director of the company expressed his excitement at winning such a highly coveted award.
He noted that at a time when competition was really tough, the awards are a true reflection of the company's hard work and commitment.
The beautifully designed plaques are both dedicated to our cherished customers for their continued support and patronage.
Total Ghana assures its customers and the general Ghanaian public of its unwavering dedication to providing quality products and excellent service.
–
Source: Total