Total Petroleum Ghana, a highly reputable oil marketing company, has commissioned a school facility for the Tigboro Jeffiiri District Assembly Kindergarten & Primary School located in the Upper West Region.
The school has benefited from a fully furnished 3-unit classroom block with additional facilities like administrative offices for the headmistress and staff, a playground, a KVIP, a urinal facility and a mechanized borehole to provide potable water.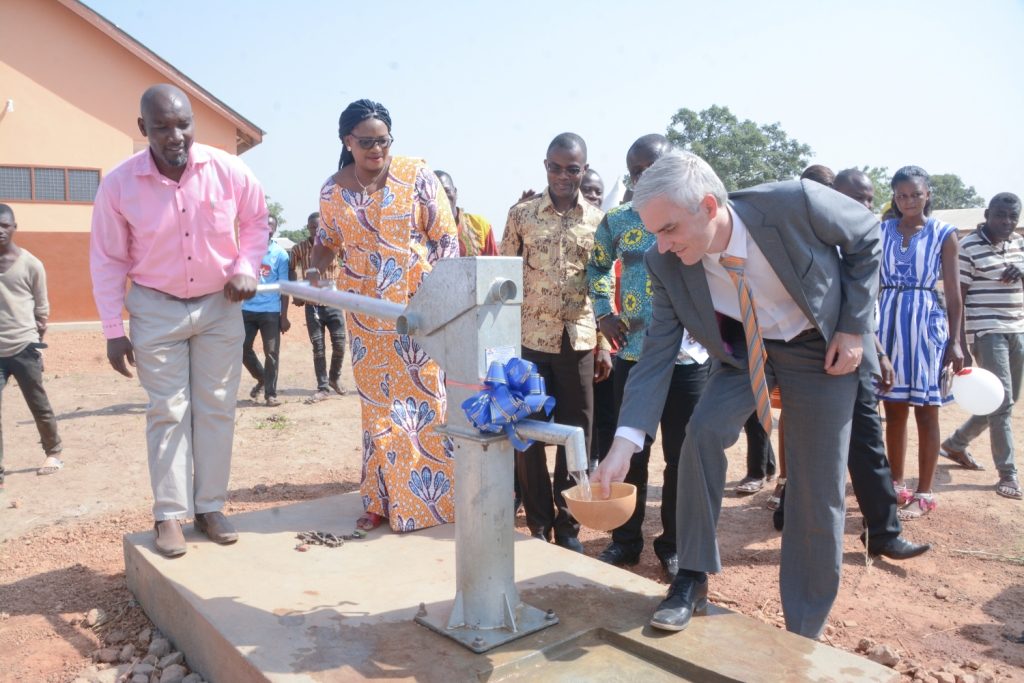 Speaking at the commissioning held on 17th November 2017 with the District Chief Executive, Officials, School Authorities, and Community Members; the Managing Director of Total Petroleum Ghana, Eric Fachini mentioned with pleasure that education support was part of the company's core Corporate Social Responsibility.
He further explained that the company's activities go beyond retailing of products and services to giving back to the community, which it has been doing for over 6o years of its presence in Ghana.
He stated that Total Petroleum Ghana supports education all over the country through road safety campaigns for school children, Malaria prevention programmes and educational scholarships. 'It is with much gladness that we complement government's efforts to eradicate schools under trees and promote quality education as a sustainable development goal'.
"The school project which took off on 6th July 2017, to meet the infrastructural needs of the Tigboro Jeffiiri School, is now ready to be unveiled and we are confident that it will improve learning and student enrollment," he added.
The District Chief Executive, Madam Christina Bomanye Amadu, commended Total Petroleum Ghana for investing in education, a vital aspect of societal growth. She added that the initiative contributes to the existing educational policies of the government to improve education. She gave the assurance that the beautiful edifice put up by the company would be properly maintained to serve the intended purpose.
The Headmistress of the school, Madam Joyce Garyoun with gladness thanked Total Petroleum Ghana for making her school a better one and for creating a conducive learning environment for both teachers and students.
Mr. Eric Fanchini assured the audience that Total Petroleum Ghana will continue to invest in such community projects to help improve the lives of people.
–
Source: Total Ghana