The Queen of Denmark, Margrethe II, has suggested that small and middle-sized businesses in Ghana could be the driving force of growth and development in the country.
According to her, Denmark had achieved enormous success and gained recognition globally for the impact made by its small enterprises, something Ghana could benefit from.
"I think my visit is going to be very significant for the relations between our two countries because it means that you will find quite a large trade delegation is accompanying me and they are obviously there because they hope to develop good relations with Ghanaian businesses and opportunities," she said.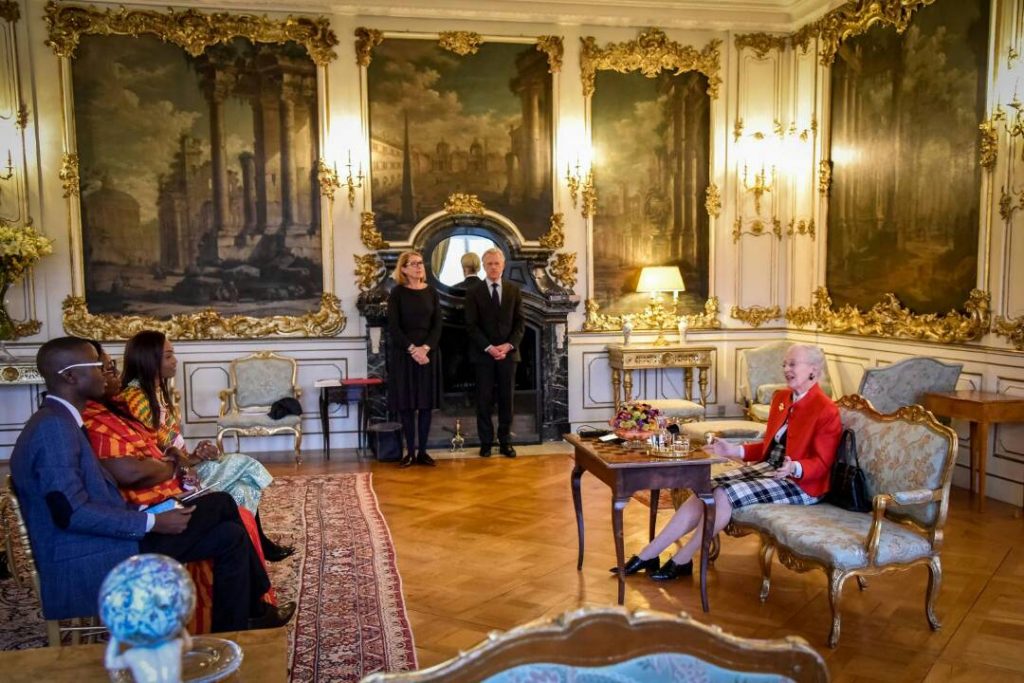 [contextly_sidebar id="rjdOwxOJAOAZRthrhlAqTcb2GvENqJ5E"]"We have very large, almost worldwide firms in Denmark, but we have a  number of small and middle-sized Danish firms who do work worldwide and that's one of our strengths and one thing that will be of interest and inspiration for people in Ghana. You have to start somewhere and it's good to know that you can start small and expand it and make it worldwide. That's something we're very proud of in Denmark."
The Danish Monarch was speaking in an interview with Director of News Programming at Citi FM, and Host of the award-winning Citi Breakfast Show, Bernard Avle, Kate Baaba Hudson of the Daily Graphic and Portia Sonia Adoley Gabor of TV3 in Denmark, and Jubal Kwaku Amedetor, also of TV3, ahead of her trip to Ghana.
'More aware of Ghana'
Queen Margrethe II expressed her excitement at the impending visit to Ghana, her first to a West African country.
She stated that her visit while building trade relations between the two countries will also foster a better understanding of the two nations.
"I'm very much looking forward to my visit to Ghana in a few weeks' time. It's my first time in Ghana and in fact, it's my first time in West Africa which means it's something entirely new for me. But Denmark and Ghana have had very good relations for a very long time. I know that there is a large group of Danish business people who are looking forward to being [in Ghana] with me and to see what they can do and they are excited about the prospects of working in Ghana," Queen Margarethe said.
"I think people in Denmark will become much more aware of Ghana because of this visit. Of course, people know about Ghana, but a visit like this always makes people more aware of what Ghana is and what the country is like. And I'm certainly going to learn a lot."
Danish Trip
The 3-day press trip to Denmark was organised for four selected Ghanaian journalists, including Citi Breakfast Show host, Bernard Koku Avle.
The Queen, on her eventual historic visit to Ghana, is expected to be accompanied by a Danish business delegation within three focus sectors, namely food & agriculture, sustainability, maritime, infrastructure and railways.
–
By: Edwin Kwakofi/citifmonline.com/Ghana