The Finance Minister, Ken Ofori-Atta has described the achievements chalked by the New Patriotic Party (NPP) government, ten months into their tenure given how little the previous administration had left in the nation's coffers as a "miracle."
Ken Ofori Atta, reading the government's budget and policy statement today [Wednesday] for 2018, listed a number of programmes undertaken by the administration since they came into office.
[contextly_sidebar id="o9oAvrm91xqZKsdn3czH3uDmqNmyPcEb"]He spoke about government's introduction of the free senior high school policy, which began in September, the restoration of the allowances for trainee teachers and nurses.
The government has also announced that at least 173 factories are in the process of being rolled out, as part of its 'One District, One Factory' programme, while the  National ID Card and National Digital Property Addressing System were recently rolled out.
According to the Finance Minister, despite the precarious position in which the Mahama government had left the economy, the government had succeeded in implementing a number of the targets, whilst others were set to take off.
"With the little inherited from the Mahama Government, our performance these ten months are indeed nothing less than a miracle as evidenced by the blessings and achievements I have just enumerated," he said.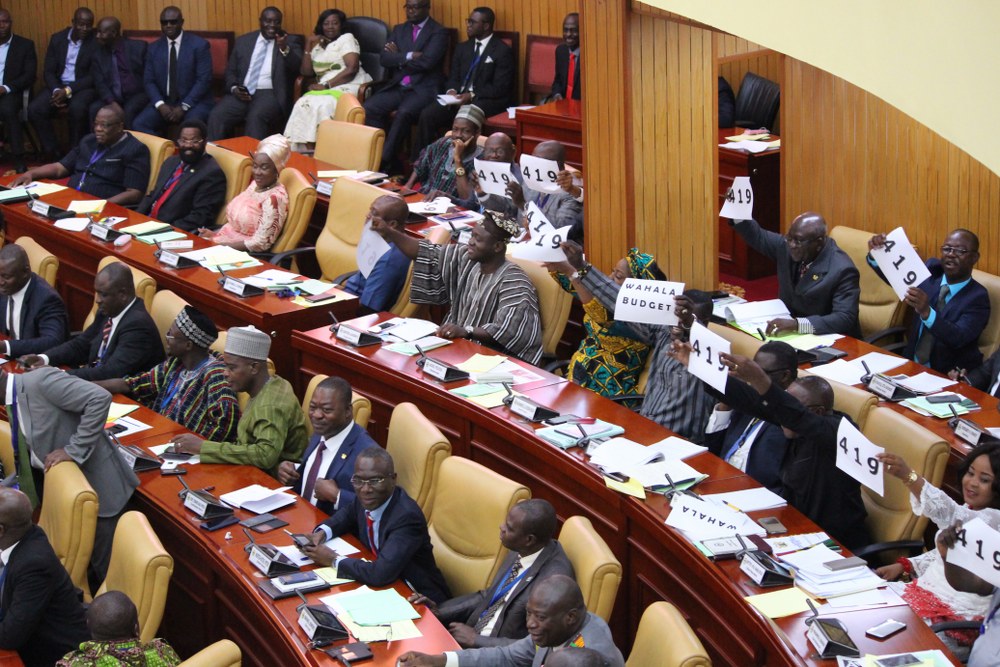 Members of the Minority raised pieces of papers with '419' scribbled on them, a suggestion that the government had put out deceptive information, as they had done at the budget reading in March 2017.
However, the Finance Minister took the heckling in his stride, and quoting the Bible, alluded to the fact that the sacrifices and efforts of the government had been rewarded with success.
"In my debut appearance in this august House, my backbencher friends across the aisle traded Bible quotations with me, as I invoked the miracle of Jesus feeding the 5,000 with five loaves of bread, and three fishes (Mathew 13), they responded with Philippians 4:19 "And my God will meet all your needs according to the riches of His glory in Christ Jesus," he said.
"I can only add that the combination of Philippians 4:19, and Mathew 13, hard work and obedience have greatly benefited our dear country."
–
By: Edwin Kwakofi/citifmonlne.com/Ghana