Despite promises by the Mahama administration to champion what he called a progressively free Senior High School initiative, no student received a scholarship for the 2016/2017 academic year, according to the Minister for Education, Matthew Opoku Prempeh.
The Minister said the government at the time did not fulfill its promise to award scholarships to some 100,000 students in boarding schools who were to benefit from the progressively free senior high school initiative.
[contextly_sidebar id="QRnH4TiMjW3JDGaxPYjIEYtwDC49Fcic"]"Till President Mahama left, not a single student had been given that scholarship. I am speaking on authority. Not one student," he stated to the media after making a similar assertion on the floor of Parliament on Tuesday.
"The records are there, and the facts are speaking for themselves. Not a single student in a secondary school had been awarded scholarship… We met the headmasters and we met the scholarship secretariat and the question was have you sent anybody to receive a scholarship; the answer was no," Dr. Opoku Prempeh stated.
In 2016, the budget statement ushered in the start of the progressively senior high school education with Government providing funding for the first term of 2015/16 academic year for 320,488 day students in public senior high schools.
The progressive free secondary education absorbed examination, entertainment, library, SRC, sports, culture, science development, science and mathematics quiz, ICT and curricular fees.
Then President, John Mahama, subsequently proposed an extension to the progressive free secondary education to cover about 500,000 students, with 120,000 boarding students having been earmarked for the programme in a bid to increase the total number of students in SHS enjoying progressively free senior high school education.
Ablakwa disputes claim
Meanwhile, a former Deputy Minister for Education, Samuel Okudjeto Ablakwa, has described the Education Minister's remarks as a palpable falsehood.
He said to Citi News the Minister was being "economical with the truth" although he failed to provide information on how much the previous government committed to the programme.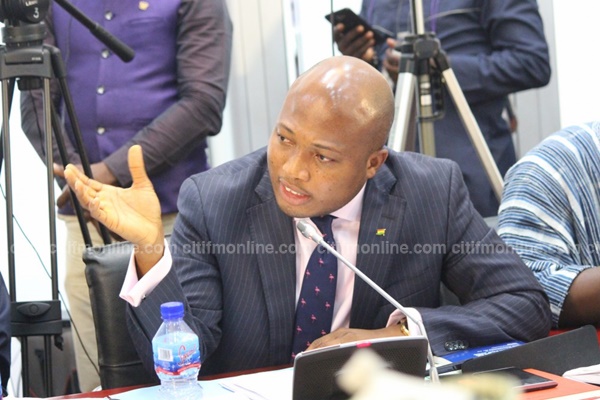 "Nothing can be further from the truth. That statement is a palpable falsehood… I know for a fact we made some payments," Mr. Ablakwa said.
"There is no way progressively free would have survived. There is no way the heads would have continued to take care of these students if we had not released monies to the schools," the former Minister argued.
–
By: Duke Mensah Opoku & Delali Adogla-Bessa/citifmonline.com/Ghana