I've had enough as a citizen of this country of ours. I've had enough of the indiscipline and wanton disregard for basic tenets of civility in Ghana. I'm not that old, but I've witnessed over the years the rate at which this beautiful country of ours is becoming more lawless and indisciplined each passing day, without any conscience being pricked to what we are doing to our unborn generations should this state of affairs continue.
Now to my main beef with the authorities of the La-Nkwatanang Municipal Assembly; workers who are paid with taxpayers money to ensure that the municipality that they preside over of which Madina Zongo Junction and its environs are part of is kept neat, free of encroachers and an orderly place conducive for commuters and legitimate business owners, are sleeping on their job and refusing to carry out their mandate leading to the ugly spectacle we see at that place now.
As a resident of Adenta Housing down for the past fifteen years, I have seen how Madina Zongo Junction has developed to become a major commercial centre, partly due to the construction of the Tetteh Quarshie- Madina road which has opened it up and attracted businesses to set up there, notably the banks and other financial institutions, and also the fact most families are relocating to communities beyond Adenta such as Oyarifa, Oyibi and Danfa. It has also become a transit point for passengers travelling to other regions, hence the volume of traffic on any day is enormous making free movement almost impossible.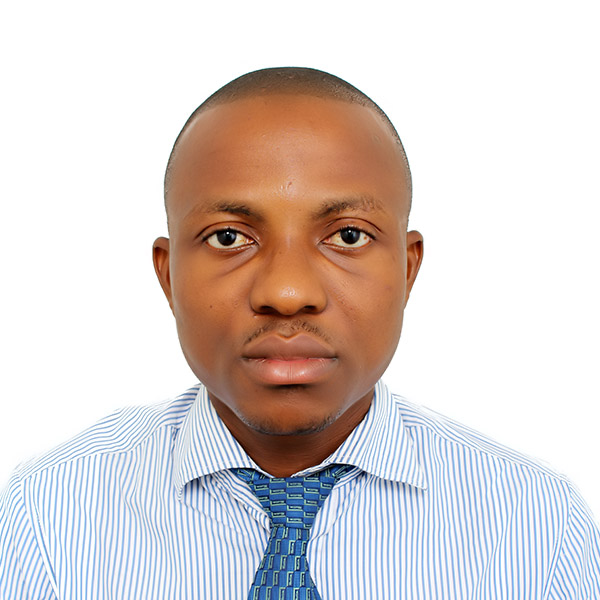 The main issue is how traders, trotro drivers, hawkers and preachers have been allowed to operate freely on the shoulders of the road and on the pavements as if there are no laws in this country. This situation started immediately after the road was completed and nothing was done at the time to stop it.
The authorities watched on without taking any action and the result is what is staring at us now. It's now a norm to set up a table and start selling on any available space one finds on the street or pavement without any confrontation from authorities. How can this be allowed to happen when the president just declared his intention of making Accra the most beautiful city in West Africa. I beg to differ your excellency, this will be a mirage from where I sit if we don't stand up as a country and wage a war against this canker.
Madina Zongo junction is now riddled with filth and foul stench as a result of the activities of these group of people I mentioned earlier. Overflowing trash containers are left on the pavements unattended to for days.
Hawkers and traders have taken over the pavements leaving nowhere for pedestrians to walk. Trotro drivers have also turned the same pavements into lorry stations, parking and picking passengers at will thereby creating an artificial traffic jam most of the time. The situation at night time is no different if not worse. In the evenings, a new crop of vendors, mainly food sellers, come to join those already selling, creating a mini market. Waste is dumped everywhere with impunity making the whole place an eyesore.
In all this, I blame the Chief Executive (MCE) for the municipality for tolerating this mess under his watch, almost ten months into his administration and making a mockery of the position he holds. What is the use of being paid with taxpayer's money and not doing the basic things that don't require much thinking? Clearing traders, hawkers, trotro drivers and the rest off the pavements is no rocket science in this day and age.
Let me state unequivocally here that what is pertaining at Madina Zongo junction is a microcosm of what is happening throughout the country. Just take a look at the new Kasoa interchange, the new Kwame Nkrumah Circle, Accra Central and the story is no different. I was amazed how all of a sudden Okada riders have taken over my village in the Volta Region with impunity the last time I visited. The indiscipline and inaction of those entrusted with power is shocking.
Just tune in to the radio stations and you will hear comparisons by panelists between us and Singapore or Malaysia and the fact that we got independence during the same era but they've left us behind. I cringe when I hear those comparisons because we don't get it. Those countries we are quick to compare ourselves to didn't get there by doing what we are doing now. It doesn't lie in grandiose plans and political slogans. It starts with the basics such as a disciplined society, clean environments and strict enforcement of the law to punish offenders. Without these, we can put all the grand plans in place, but Ghana will remain where it is for generations unborn to come and meet. I'm an advocate for a clean and orderly society; this is the Ghana I want us to bequeath to our children and grandchildren.
I will not end by offering solutions to a simple problem like getting encroachers off our pavements and making our streets tidy. No, I WON'T. The people who are paid to ensure this impunity doesn't occur continue to draw their salary from the consolidated fund without any guilt. They drive by everyday and its business as usual. I am not a spectator, I am a citizen that is demanding action from those with authority to act.
–
By: Patrick Kodzo Ziwu