Despite an order from the Environmental Protection Agency (EPA) for the relocation of the Happy Sunshine Factory, the Factory is back at work in defiance of the authority of the state, and the complaints of Kuntunse residents.
It appears the Municipal Chief Executive for Ga West Municipality, Clement Wilkinson, and the EPA, are at odds as to how the company is back operating once again, after two previous orders to them to stop work.
Speaking on Eyewitness News, Mr. Wilkinson, who appeared defensive of the firm, said after the EPA's initial action "the EPA head office gave them [The company] some rules, and said they could go back [to work] and told them what to do."
"I think after one week, the EPA was to come back and look at these things and if they are satisfied, then give them [Happy Sunshine] the go ahead. That is what I know about it."
Mr. Wilkinson however could not definitely state what exactly the EPA directed the factory to do after the supposed meeting when probed.
He also refuted suggestions that the Assembly was interfering with the EPA's work.
"The EPA who closed the whole thing, they gave them that instruction that they should go back and start those things," he retorted again.
"My position is to solve the problem for the people and Happy Sunshine company. I am not telling them to stay there, the EPA told them they should go back and do what they have told them," Mr. Wilkinson stressed.
More concise EPA
His comments are in sharp contrast to the EPA, which was firm in its directions to company.
The agency first closed down the Happy Sunshine Company following Citi News' first reports on the company's illegal operations.
It then directed the Happy Sunshine Tomato Company managed by Chinese expatriates to relocate from the area.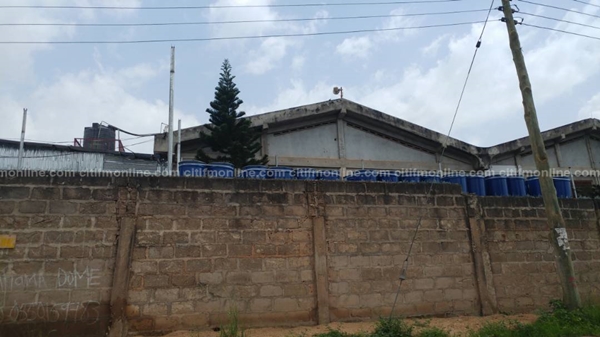 The Principal Programmes Officer at the Accra Regional office of the EPA, Sophia Vanderpuye, who confirmed the directive to Citi News on November 14, did not mince words.
"At the meeting, it was made very clear to them that the site where they are operating is not appropriate for the kind of manufacturing activity that is going on there is wrong. We had got evidence of the thick smoke that was emanating from their chimneys into the atmosphere, and with the accompanying noise issues. Based on these, they were made to understand that the EPA cannot permit such an activity in a predominately residential area so they have to relocate."
"They must find an appropriate location, most preferably, an industrial area where they can conveniently produce. The Assemblies have already zoned the areas."
The tomato factory, which belongs to some Chinese expatriates, was also fined GHc 15,000 by the EPA in August 2017, for operating illegally and ordered them to halt any form of production.
However, the management of the factory violated the order and resumed full production in November.
–
By: Delali Adogla-Bessa/citifmonline.com/Ghana