Government has reconstituted a nine-member governing board to stir the affairs of the Public Utilities Regulatory Commission (PURC).
The board is chaired by Michael Opam, a technical Adviser at the Ministry of Energy.
[contextly_sidebar id="N7DClWy5jlDVO350nNGLU3prmxP6w8Ya"]This comes barely two weeks after the Minister of Finance, Ken Ofori-Atta, recommended to the Commission the review of electricity tariffs in the country.
Government has promised to reduce electricity tariffs by between 13 and 21 percent in the coming days.
But some analyst including Frankling Cudjoe, President of policy think tank, IMANI Ghana, called on government to tread cautiously in order not to balloon the debt stock in the energy sector.
"There is a debt profiling known as ESLA in place, and we ought to be careful because we are not out of the woods yet, when it comes to our generating capacity. The fact that some persons do not pay the tariffs on time, the fact that there are technical and commercial losses, this may as well affect the debt restructuring procedure," he added.
Former Chief Executive Officer (CEO) of the Volta River Authority (VRA), Dr. Charles Wereko-Brobby, has accused the government of trying to usurp the mandate of the Public Utilities Regulatory Commission (PURC), by announcing an average reduction of between 13 and 21 percent in electricity tariffs for residential and industrial consumers.
Below is the full list of the PURC governing board: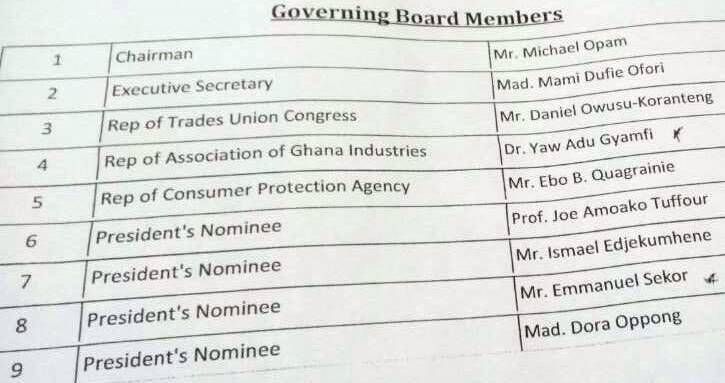 –
By: Godwin Akweiteh Allotey/citifmonline.com/Ghana
Follow @AlloteyGodwin