President Nana Akufo-Addo's vow to transform Accra into the cleanest city in Africa has been called to question by his neighbors who live some 300 meters away from his Nima residence.
The open drain linking Kawukudie through Paloma to Asylum Down has collapsed at Nima Residential, where De-youngsters International school is located.
The lives of the 1,500 pupils together with the teeming population there is at risk, as the collapse of the drain has led to massive erosion that has eaten halfway into the road.
The Youth in the area say they are fed up with the many promises by the Zongo Development and Inner Cities Minister.
They want the government to fix the drain immediately as they dread the havoc that the next rain can cause to their lives and properties.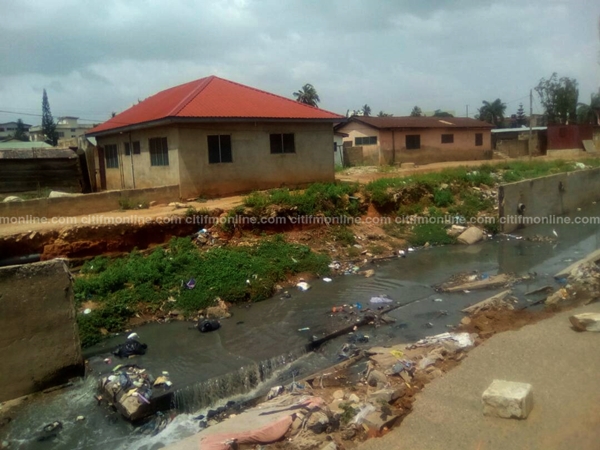 According to the headmaster of De-Youngsters International School Marcole Muslim, the lives of students and staff alike is under threat as "they cross this risky bridge to and from school".
The situation is threatening to collapse the foundation of a two-storey building across the road, as the road erosion has eaten half into the road leaving dangerous cracks in the road.
But the area has not been cordoned off and this resident is scared. "We cry every day. We can't sleep. Every morning I get horrified at the sight of children who out of ignorance attempt to jump into the drain. We plead with President Akufo-Addo to do something about it for us."
The road, which is currently under threat of collapse is the main link between Nima and Paloma.
According to a Convener of a youth group, East and North Ayawaso Youth for development, Nazir Idris, the storm drain begun deteriorating after the June 3 disaster in 2015.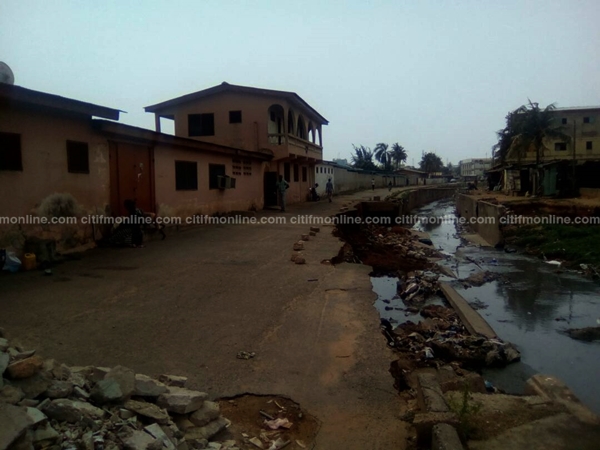 He says both ex-President Mahama and President Akufo-Addo have been to the area.
He blamed the political class of paying lip service to residents of the neighbourhood.
"Nana Addo was here. John Mahama was here. They've seen what is happening. The President [Nana Akufo-Addo] lives just few meters away. We feel this is a betrayal of trust because he is a member of the community. Areas like this should be having closed drainage not open drainage. There was construction of a closed drainage from Kanda Highway under the Mahama government, but since the change in government, we feel the Akufo-Addo government is indifferent about the project."
The residents cannot fathom why they should live in such a precarious, dirty and dangerous situation in the neighbourhood of a sitting President who has vowed to make Accra the cleanest city in Africa.
–
By: Caleb Kudah/citifmonline.com/Ghana
Twitter @CalebKudah