After more than 35 years of sterling contribution to the media in Ghana, Tommy Annan-Forson, a doyen of broadcasting will be presented a special award by Citi TV.
This award, scheduled for November 18, 2017, is to celebrate the achievements and contributions of Tommy to the Ghanaian media.
The maiden edition of the programme dubbed 'The Eminence,' will take place at the Kempinski Gold Coast Hotel.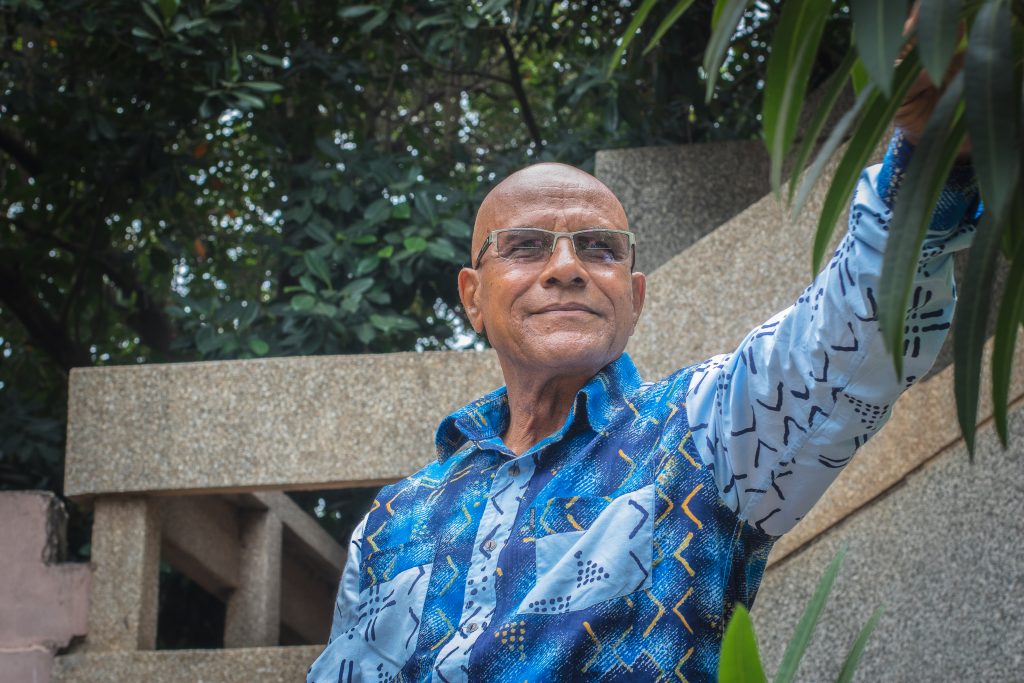 What is 'The Eminence'?
'The Eminence' is a CITI TV event that has been set up to recognise and celebrate personalities who have made a significant impact in their fields of endeavor.
'The Eminence' seeks to honour personalities whose contribution and impact to society has generated an exemplary trail, especially for the youth and young industry practitioners.
The programme, which is strictly by invitation, will also be attended by industry influencers and experts, close relatives of celebrant, contributors to the individual's success and benefactors of the individual's hard work.
Tommy's radio background
Tommy Annan-Forson fell in love with radio in 1977 when he fell sick and was confined to bed for about 18 weeks. During the period he decided to listen to GBC 2 radio (the only radio station at the time).
With the quest to do radio, he met Jim Amekpofor of GBC who inspired him to take radio as a career.
He started as a guest presenter on a program called 'Variety Ahoi,' helping him break his voice on the radio until 1978 when he was appointed as a Program Assistant (PA), giving birth to his broadcast career.
He stayed on at GBC until 1995 when another dream of his was to come true – he was approached by Kwasi Twum of Multimedia Group Limited just on the advent of the privatisation of radio, to join Joy FM as Programmes Director.
On May 1, 1995, he started working at Joy FM and by dint of hard work, made great impact at the station. He stayed on at Joy FM for close to two years before leaving for Sunshine Radio (which was later changed to Choice FM) as General Manager.
He is well known for his deep, soothing voice and immaculate presentation of country music, which has earned him the accolade 'the King of Country Music' and a godfather of radio.
Aside from showcasing his abilities on radio, Tommy has also trained many broadcasters through his school, Rabodef Radio Academy which enjoys close collaboration with international broadcast institutions like Deutsche Welle Radio Academy, Radio France International and the American Embassy's Information Service.
From a friend, a brother and a protégé
Dr. Akofa Segbefia, a journalist friend of the ace broadcaster recounts that he got to know Tommy Annan-Forson in 1985 when he was at the Ghana Broadcasting Corporation and identified him as a great broadcaster.
"He had such a voice and a sense of humour that attracted me to listen to him anytime he was on air," he said.
Tommy's brother, Jerry Annan Forson also has some fondest memories as regards Tommy's penchant for country music.
"Having a brother like Tommy is fun. But when it got to too much country music with him, I thought it was being shot under my throat simply because in California I had already had too much dose of country music," he quipped.
Yaw Ampofo Ankrah, one of the protégés of Tommy Annan Forson, describes him as a professional who never compromised on quality.
"Tommy was the one who straightened me up for the job before I went to the BBC. I won't say he was 'strict'; he was very demanding and would make sure you did the right thing. He groomed me at Choice FM and later we met again at Joy FM," he said.
Conclusion
Tommy Annan-Forson's eminence is truly worth celebrating; blazing the trail and "shedding incense on the infant corn."
–
By: Kwame Dadzie/citifmonline.com/Ghana