President Nana Addo Dankwa Akufo-Addo has paid a courtesy call on the Prime Minister of the United Kingdom, Theresa May.
The President is currently on a three-day working visit in the UK, where he is expected to deliver an address at Cambridge University.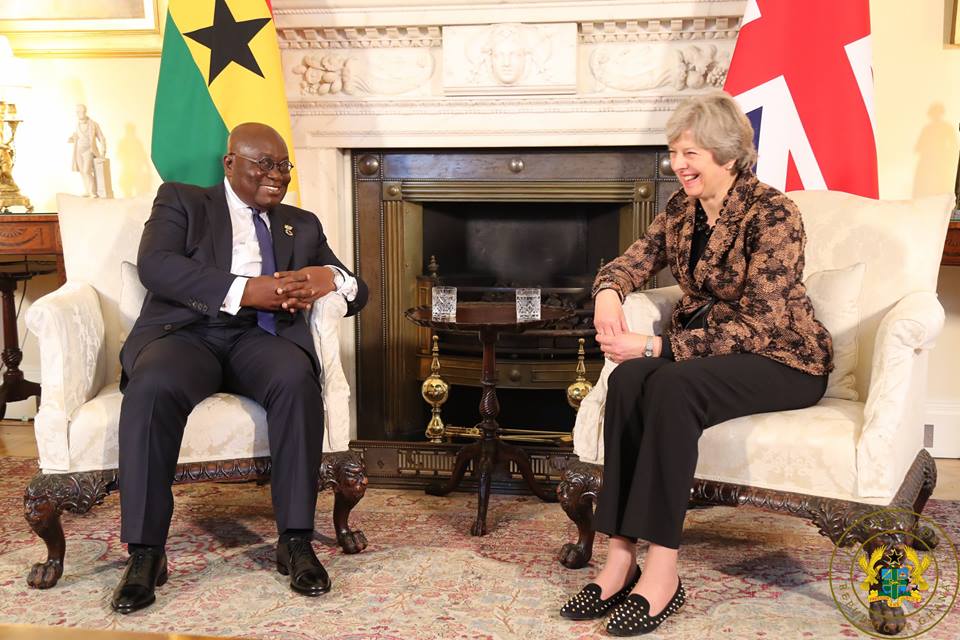 President Akufo-Addo will return to Ghana on Wednesday, November 22, 2017.
Ghana and UK ties
Akufo-Addo's visit to the UK comes at a time when Ghana and the UK seem to have reinforced their relationship.
Among the high-profile invitees who graced President Akufo-Addo's swearing-in ceremony was the UK Prime Minister's Trade Envoy to Ghana, Adam Afriyie, who attended on behalf of Queen Elizabeth II.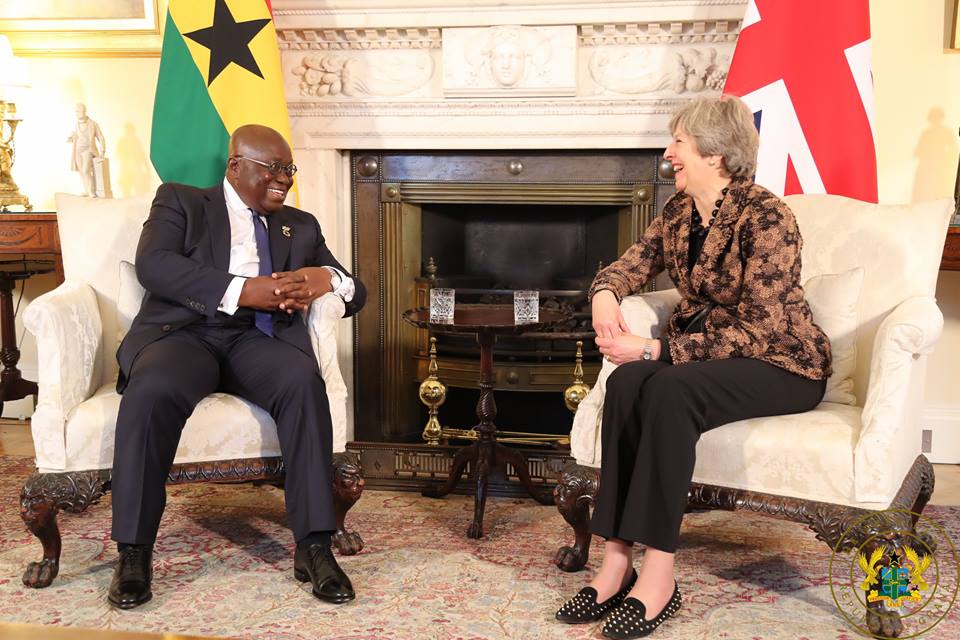 About 3 other top British leaders have also visited the country on separate occasions following the swearing-in of Akufo-Addo.
They include UK Foreign Secretary, Boris Johnson, and Her Royal Highness Princess Anne, Daughter of Queen Elizabeth II.
President Akufo-Addo also paid a 3-day visit to the UK in June 2017.
Ghana is the UK's fourth largest export market in sub-Saharan Africa, with a total of £1 billion.
–
By: citimonline.com/Ghana