In what appears to be a rather unusual way of doing things, some trainee nurses in the Brong-Ahafo Region, were on Tuesday paraded at a public event by the Minister of Health,  Kwaku Agyemang Manu, and asked to thank President Akufo-Addo for restoring the suspended allowances for trainees.
The Health Minister, who supervised the much-criticized ceremony to officially announce the restoration of the allowance, said the allowances will ease financial burden on them and their families.
At a ceremony to celebrate the restoration of the allowance, the nurses who were introduced to the gathering to testify receipt of their allowances for the month, said they were overwhelmed with joy.
"We thank the President for giving us our allowance. We were hoping, but now we have it," one of the trainee nurses said.
"I want to say thank you to His Excellency. This is going to lessen the financial burden on our parents, and it's going to help in our education as well," another said.
The previous National Democratic Congress (NDC) government, scrapped the GHC 450 per quarter allowance for trainee nurses in 2013.
It explained that it canceled the regular payments because it prevented the state from investing in infrastructure to admit more students.
President Akufo-Addo, however after winning the December 2016 elections, gave assurances that government would restore the allowances.
Addressing over 1,000 trainee nurses, traditional leaders and some state officials at the launch of the restoration of the allowance, President Akufo-Addo said a total of GHC232 million had been committed by the government for this academic year's payment.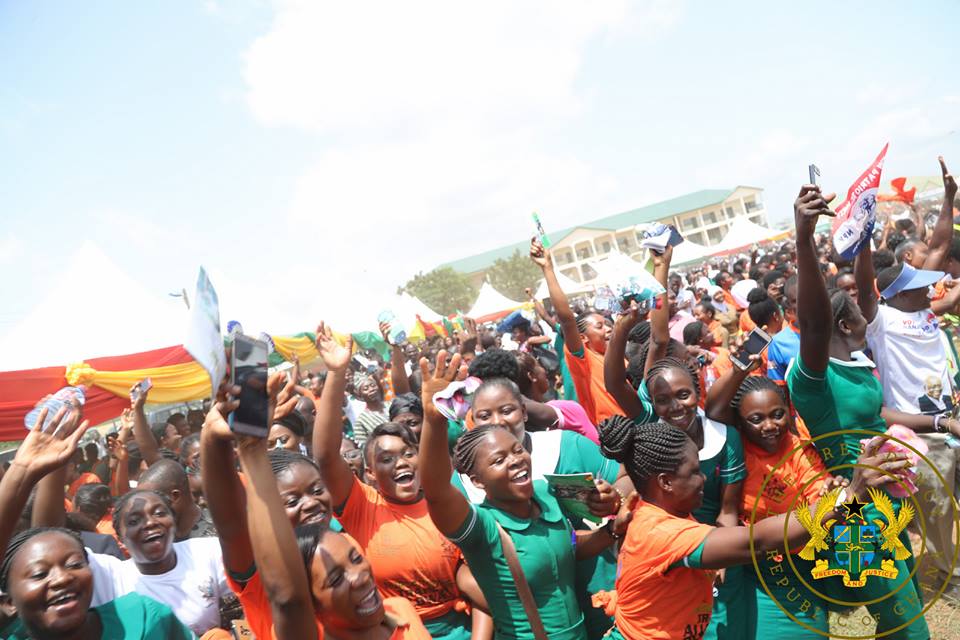 "For the 2017/2018 academic year, effective September 2017, 58,000 health trainees comprising nurses and midwives, will be paid GH¢400 per person for each of the 10 months of the academic year. This means the government will be spending a total of GH¢ 232 million for this academic year."
He further gave assurances that the government will be able to sustain the programme.
"To the professional cynics and skeptics, those who have made an industry out of constantly asking if this policy is sustainable, I wish to assure them that with the proper management of public finances, the nation's budget can accommodate such an amount," Akufo-Addo said.
–
By: Jonas Nyabor/citifmonline.com/Ghana