Four days after the gas explosion at Atomic junction in Accra, some commercial drivers who operate from the Atomic Junction Taxi rank have still not been found.
Speaking to Citi News, the Chairman of the Haatso-Atomic GPRTU Taxi rank, Paul Koki, said cars belonging to some of the supposed missing drivers, were found to have been affected by the fire following the explosion.
[contextly_sidebar id="jsAYOQknmegGaYo08TSP9ySPHKGHOUZY"]"Now, we can't find some of our drivers. Our station, for instance, no car was burnt… There were some cars directly in front of the gas station, and those cars were burnt, but we can't find the drivers of those cars. We don't know where they are now. "
According to him, since the unfortunate incident, they have not heard any word from the owners of the burnt vehicles, neither have they been sighted.
Background
On Saturday, October 7, a gas explosion occurred at Atomic junction which has so far killed seven persons and injured 132 others.
Despite the death toll of seven, some surgeons in the country have stated that deaths from accidents like these are often under-reported.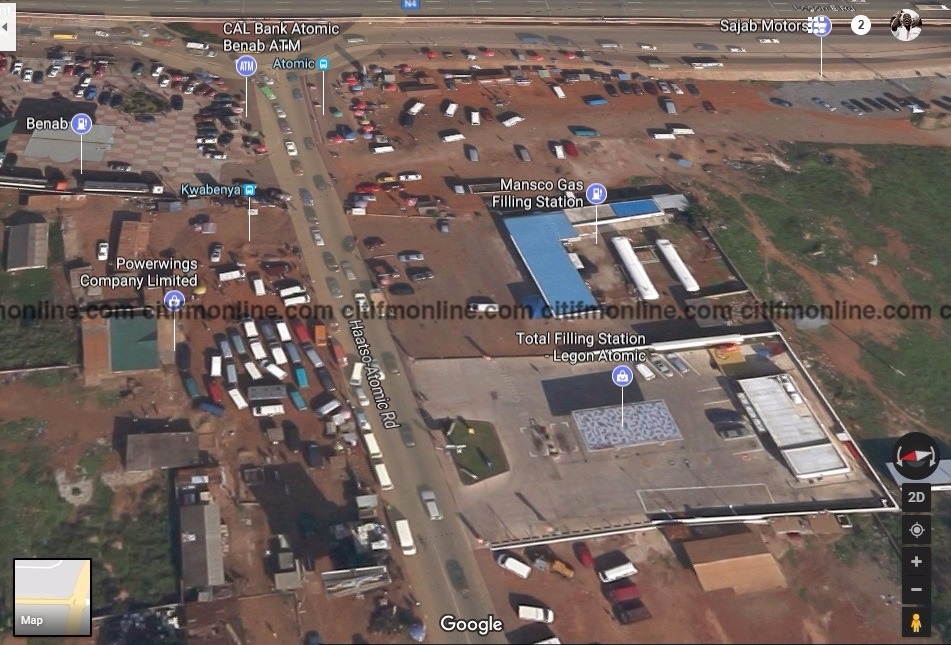 The area around the epicenter of the explosion is known to be a hotbed of activity with a commercial bus [trotro] station, taxi rank, other fuel stations and traders located in the immediate vicinity.
Police and fire service investigations are yet to be concluded to ascertain the actual cause of the explosion.
The area is currently being treated as a crime scene, with surrounding business being prevented from returning to normal operations.
–
By: Marie-Franz Fordjoe/citifmonline.com/Ghana