The Vice Chancellor of the University of Cape Coast (UCC), Prof. Joseph Ghartey Ampiah, has called on industry to show sincere interest in research outcomes from universities, in order to achieve a fruitful connection between academia and industry.
He says the wide gap between what universities teach, and what industry expects, exists because industry doesn't have the needed confidence in investing in research outcomes.
According to him, "a lot of issues have cropped up about training in the universities and its relevance to industries, but as an academic institution, relating this (research outcomes) to what happens in the industries means a lot, but industry must be able to make a move".
Prof. Ampiah was speaking on Tuesday at the Open Day Ceremony of University of Cape Coast, that saw different schools, colleges and departments, displaying their research products to the public.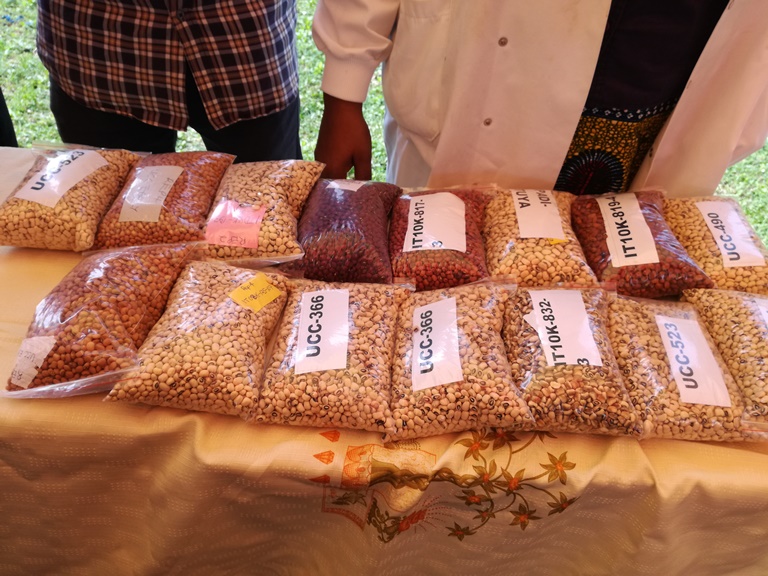 This year's Open Day, which preceded the university's 2nd-5th session of the 2017 congregation, showcased products from biotechnology, medicine, agriculture and the humanities.
Bemoaning the lack of collaboration between academia and industry, Prof. Ampiah noted that, universities are teaching and research centres, and are bereft of adequate funds to produce research products on large scale, thus it behooves industry to take steps to make research outcomes relevant to society.
Concerns are rife about what Ghana's educational curriculum churns out is at variance with what industry or services require at the workplace, and diverse calls have been made for drastic changes to link education to the economy.
However, the Vice Chancellor says, "We (the universities) can go to them (industry) and suggest a lot of things, but if they are not interested, then definitely nothing will happen; it involves a lot of money, and if we are going to scale some of these things up, we as a university are not capable of doing that, and industry itself must be interested in these things".
Meanwhile, the university is presenting a total of 6,826 graduands who have completed undergraduate and postgraduate programmes from its various colleges and schools for graduation for the year 2017, with the College of Humanities and Legal Studies having the highest number of 2,128.
In his speech at the 2nd session of the congregation on Wednesday, the Vice Chancellor admonished the graduating men and women to seize every good opportunity that comes their way, saying, "This world is full of opportunities, but most people miss these opportunities because the opportunities are usually dressed in overalls and look like work".
–
By: Joseph Ackon-Mensah/citifmonline.com/Ghana