After making some inroads in his fight against illegal mining popularly known as galamsey, the Minister of Lands and Natural Resources, John Peter Amewu, is now courting the support of traditional leaders to help government to bring an end to the use of land guards.
The term 'Land Guards' is a local expression used to define heavily built and armed thugs who are usually hired by land owners to protect their landed properties, especially those in dispute.
[contextly_sidebar id="EQsQLpIBAKR3BmGBtsVsrPaVMd8AJLer"]The phenomenon of Land Guards in Ghana, has led to the loss of many lives, whiles several others have been maimed.
Some land guards are also believed to have the support of powerful individuals within the security agencies, government, and judiciary services, for which reason most of them are barely punished for the heinous crimes they commit.
Touching on the issue during a courtesy call on the Paramount Chief of the Osu Traditional Council, Nii Okwei Kinka Dowuona VI, Mr. Amewu said there is a blue print being put together by government to end the illegal practice.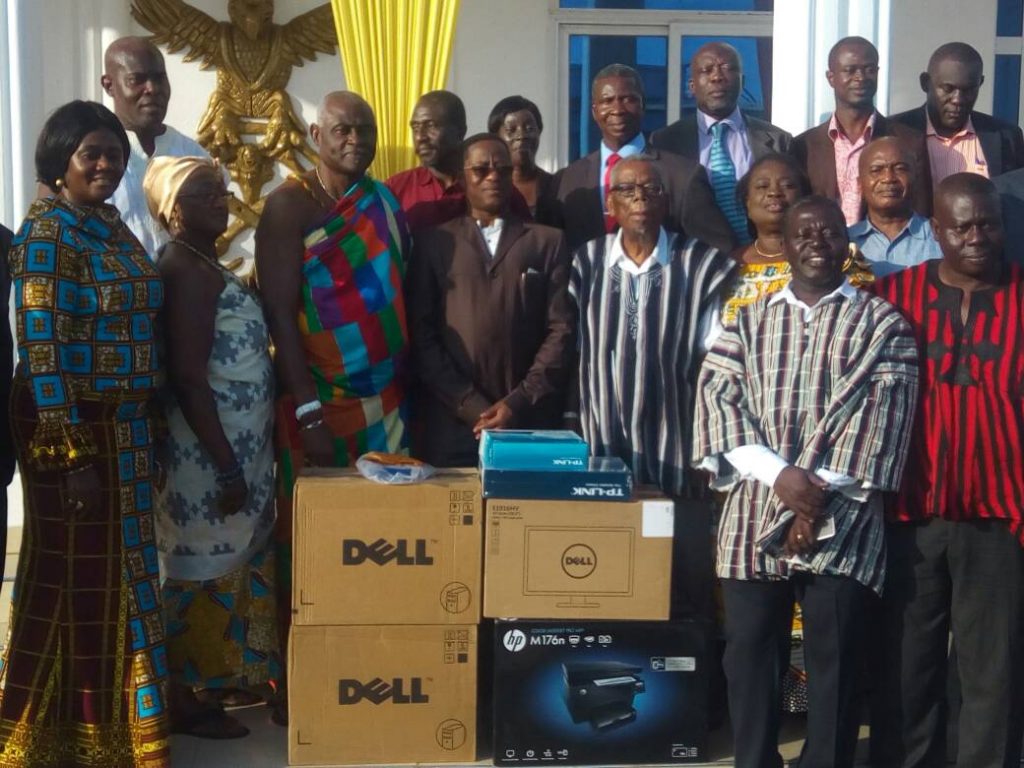 "His majesty, our visit here is to reiterate government's intention of collaborating with stakeholders, including chiefs, elders, and opinion leaders who largely own these lands. His majesty, the NPP government is strongly of the view that development cannot take place in vacuum without the involvement of our chief and elders."
Mr. Amewu added that, "we are also here to announce the presence of our team, and the willingness of the government of President Akufo Addo, to collaborate with you and the people of Osu kingdom, to make sure that the good crafted policies that the NPP government wants to implement will be implemented without any resistance."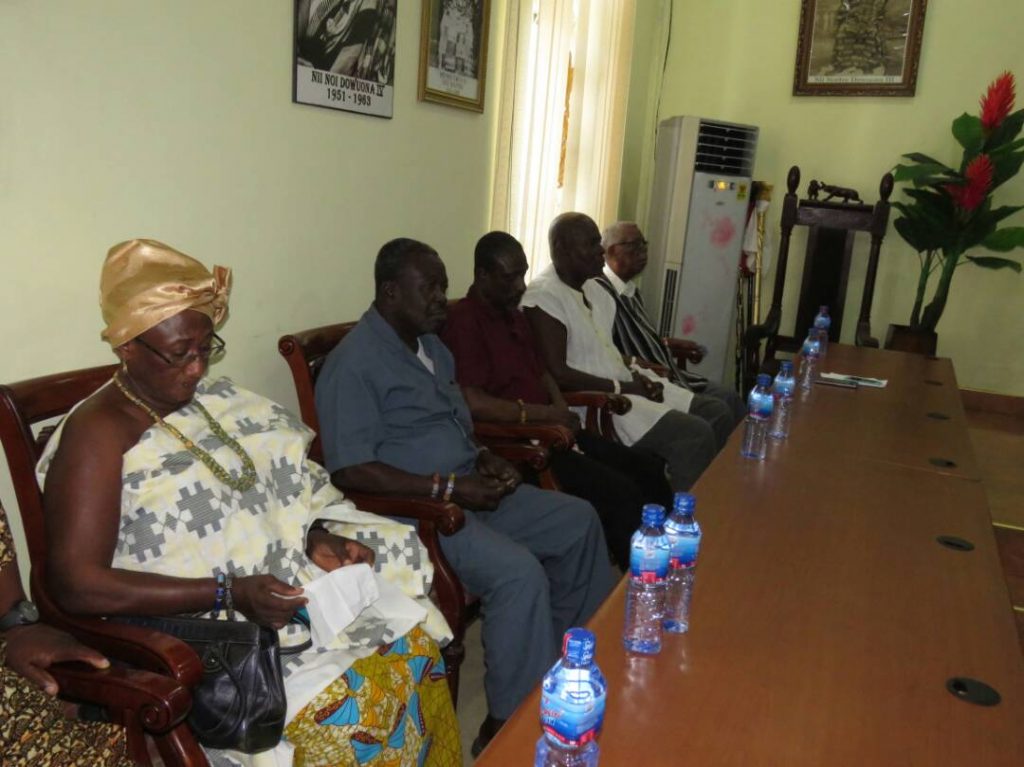 The Lands and Natural Minister said "We believe his majesty, over the period, you have been highly involved in government agenda towards development, and it is your wish that the government of Ghana continue to grow from strength to strength. It is on that basis that we have come to renew our alliance and the pledge by His Excellency, President Akufo Addo, to work with you and work with the people of this land."
"The government of NPP within a short time in office has come with numerous projects and initiatives. We are all aware that some of those projects and initiatives were well crafted in our manifesto. It is our manifesto promises that brought us to office, and the President is more committed to deliver on these promises.
Nana Akufo-Addo is a man of his words and we believe that promises and pledges we make to Ghanaians, would be delivered."
War on Land Guards
On the matter of land guards, the Minister said "As a Ministry of Lands and Natural Resources, we have a clear mandate of what we are expected to do. We know that, we cannot work in a vacuum without your involvement. Over the years, the land management problems in Accra, Osu and other places have become a chronic management problem for the lands commission and also the ministry at large."
He noted that, "currently, the issue of land guards has become a problematic one; government has crafted ideas and strategies to address this problem. We believe strongly that with your involvement and engagement, we can bring the land guard issue to a close" Mr. Amewu noted.
The Ministry also presented three computers, a printer, other computer accessories and an unspecified amount of money to the traditional authorities.
–
By: Kojo Agyeman/citifmonline.com/Ghana