Former National Democratic Congress (NDC) Member of Parliament for La-Dadekotopon, Nii Amassah Namoale, has questioned the police hierarchy's decision to promote ACP Maame Yaa Tiwaa Addo-Danquah to act as Director-General of the Criminal Investigations Department (CID).
[contextly_sidebar id="vVzp6ibXTJRChgk6tcRywCi1x4OoU3qL"]According to him, ACP Addo-Danquah is not competent for the position, since she had soiled her reputation in the recent A-Plus corruption claims probe.
Speaking on The Big Issue on Saturday, Namoale said it was completely inappropriate for the security agency  to promote ACP Maame Yaa Tiwaa Addo-Danquah.
"I was a little bit disappointed for her being the CID boss because, to me, I was expecting her to be sanctioned rather than to be promoted… Somebody who aided in having a cover up, being the CID boss, then Ghana is in trouble. She is incompetent for not being able to know that if you use the state apparatus to Facebook, whatever that is bothered on criminality, Facebook will give it to you," he said.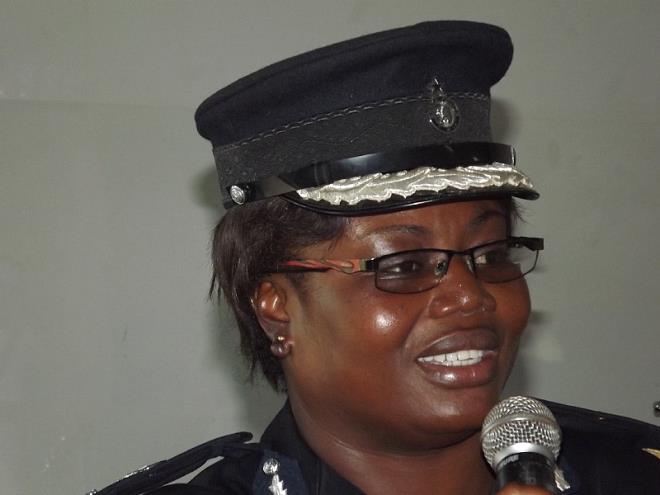 ACP Addo-Danquah, who was the Deputy Director of the CID, was earlier this month promoted to the high office in acting position, after the substantive Director, COP Bright Oduro, was asked to proceed on leave, three months to the actual date of his retirement, January 3, 2018.
Prior to her promotion, she had been at the center of the controversial corruption claims involving musician, A-Plus, and two Deputy Chiefs of Staff; Francis Asenso-Boakye and Abu Jinapor.
A leaked audio tape emerged with a conversation between A-Plus and ACP Tiwaa, in which the officer supposedly indicated to A-Plus that the Police's report after its investigations into his [A-Plus'] allegations was skewed to favor the government officials.
ACP Maame Yaa Tiwaa Addo-Danquah, later claimed that the tape had been doctored, and that A-Plus had threatened to blackmail her with it.
Some Ghanaians and anti-corruption groups said the development casts great doubt over the CID's report, and have called for sanctions against the officer.
Nii Amassah Namoale believes that her reputation has been soiled by the allegations, and thus her appointment to the position of CID boss will be a negative example in the security agency.
–
By: Jonas Nyabor/citifmonline.com/Ghana