The Pharmaceutical Society of Ghana, has advised students especially first year students under the Free Senior High School programme, not to be influenced into illicit drug use.
The society is of the view that the increase in the number of admissions into various senior high schools as a result of the Free Senior High School Programme, compelled them to extend a hand to some students who may fall victim to peer pressure.
In an interview with Citi News on the sidelines of the celebration of this year's World Pharmacists' Day, by the regional branch of the Association at Koforidua Technical Senior High School (Kotech), the President of the Association, Silas Agyekum, advised first year students on the need to stay away from marijuana.
"As part of our celebrations, we took it upon ourselves to move into the community especially among the youth to educate them on irrational use of drugs and abuse of medicines in general. Here, we are talking about those who take medicines without prescription, those who take overdose of prescribed drugs, and those who give out medicines to friends to take when they complain about feeling any form of distress."
"There are a number of dangers associated with abuse and irrational use of drugs and because of the dangers, we want to educate the kids on it for them to grow to be responsible adults for the benefit of their families and the entire nation."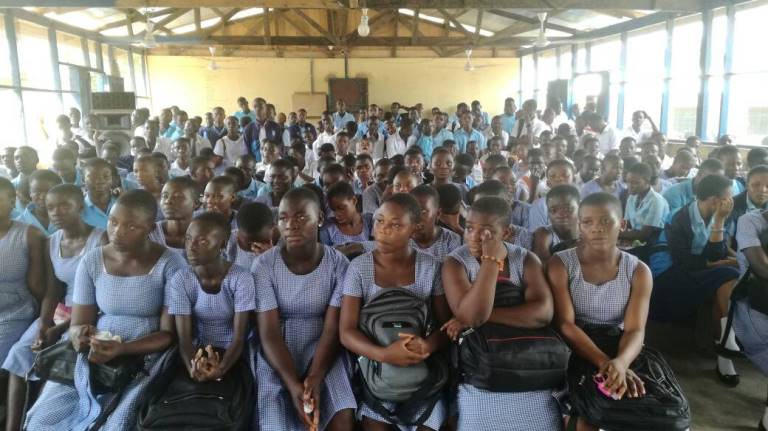 "We are also happy to associate ourselves with this wonderful innovative government policy of free senior high school for all, the number we have seen here is huge, and we know they are the future leaders and they are also vulnerable so it was a prudent decision we took to celebrate our day with them."
"We cannot talk about free senior high school without talking about the health status of the kids, their accommodation, their feeding and upkeep, they need good food and conducive environment to learn, they also need to be protected against the illicit use of drugs."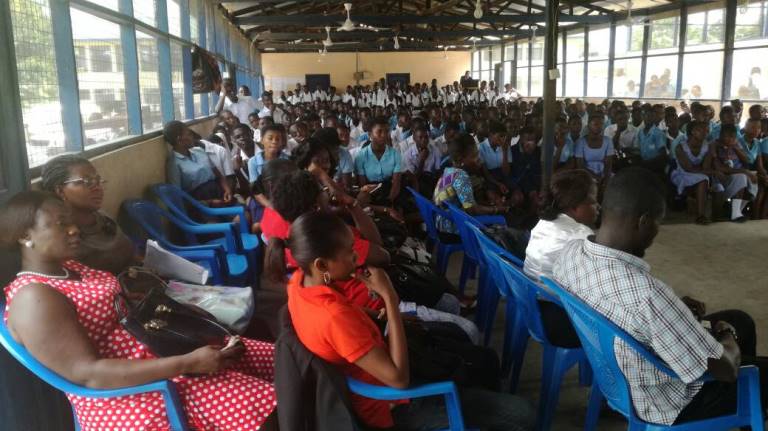 Silas Agyekum is of the view that extra protection and counselling needs to be done to prevent first years from being influenced by some seniors who are already abusing drugs.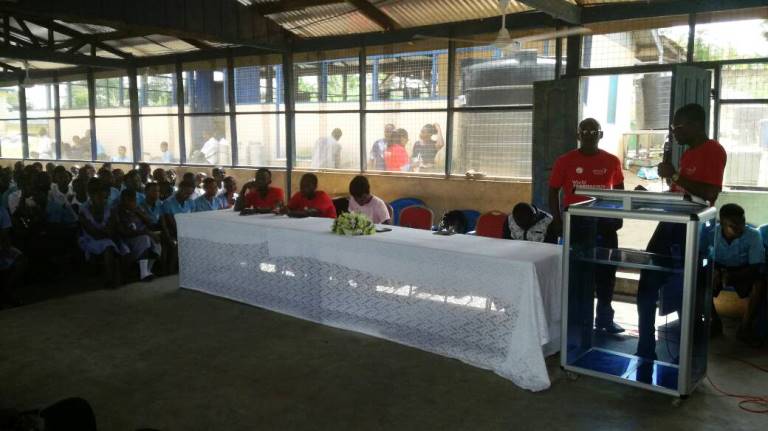 "For all you know, some of the seniors are already smoking weed and abusing drugs to the extent that they may want to introduce these young ones into it so we have to ensure constant monitoring and counselling for these first year students, and I believe our interactions with them today will go a long way to help them make the right decisions for their future."
–
By: Neil Nii Amatey Kanarku/citifmonline.com/Ghana