Dear Efo Koshi Mugu
The brightness of this day has given me the opportunity to write this letter to you. I enjoyed your first letter to me paaah. It has gone viral on the internet and social media. In it, you christened me "Long Lege" and "Naabu Commando." Hmmm. Terms of endearment? As for "Too Known" I take am 'loooong taam'. I should register tooknown dot com.
My colleagues in OccupyGhana are tickled silly and pink by those names. They, especially that Ebola Warrior Queen Dr. Radha Hackman (the Teshie woman with a Hindi name), won't make me rest and keep calling me those names. I humbly accept them. I am "LLNC" aka "Long Lege Naabu Commando."
I am writing to you to complain about people who complain that I have lost my "neutrality". These are those who have either sought to impose neutrality on me so as to shut me up or continuously ignored my repeated loud protestations that I am not and cannot be neutral in the land of my birth.
But they are dead wrong. For the umpteenth time, I rather strive to be fair, but speak my mind, don't care whose corruption-fattened calf gets gored or where the chips may fall. When it comes to Ghana, I suffer no fools gladly, take no prisoners, bar no holds, pull no punches and make no apologies. It is well-nigh impossible to be or remain neutral "in this our Ghana in which we are inside of it." Neutrality in Ghana, I dare say, is just an euphemism for holding your cards to your chest because you are as craven as the before, before long time ago Samwell Tarly.
For such, I can only commend the following conversation between Jon Snow and Sam:
Jon: And here's another order. From this day forth, you will not call yourself a craven… I can't command you to be brave, but I can command you to hide your fears.
Sam: Can a man still be brave if he's afraid?
Jon: That is the only time a man can be brave.
But I digress. Archbishop Desmond Tutu is credited with the saying that "if you are neutral in situations of injustice, you have chosen the side of the oppressor."
Dante Alighieri also says that "the hottest places in hell are reserved for those who, in times of great moral crisis, maintain their neutrality."
Let me go to hell for reasons other than fake neutrality in these times. Please help me. How do I become and remain a neutral when the following happens in Ghana? Consider this:
Someone I know from the previous government forwarded to me a letter from a former Minister of Local Government requesting payment of a total of GHC98 million for "fumigation" for cholera? Wait a sec. Fumigation? Fumigation?? Fumigation??? For cholera????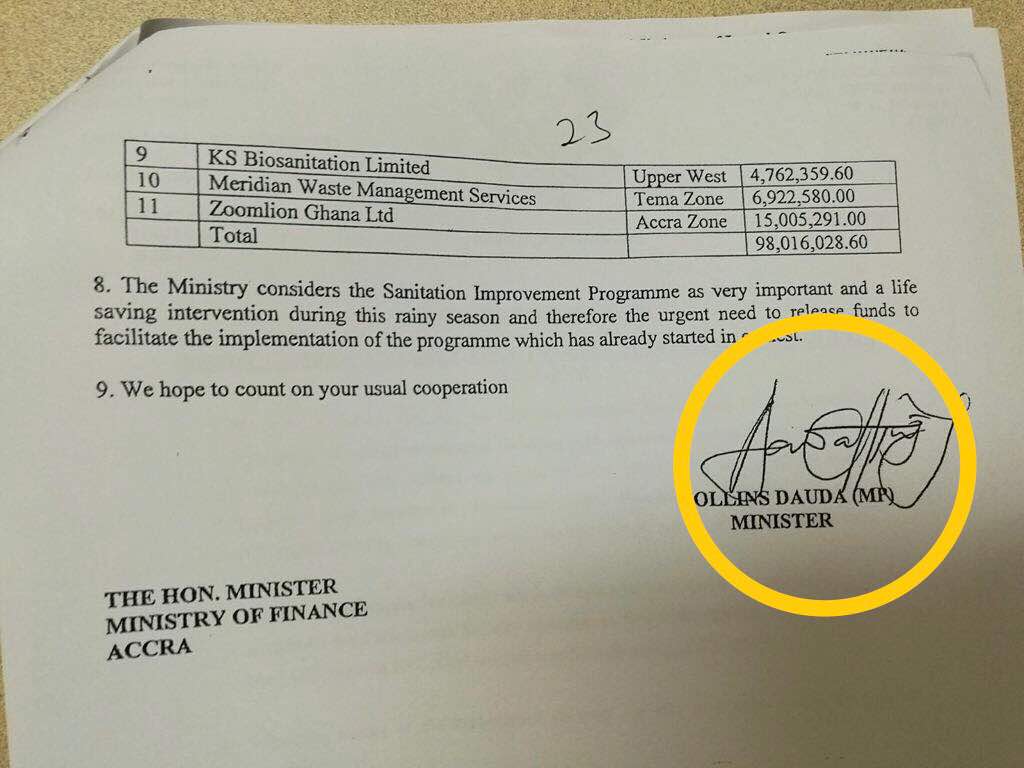 I first assumed that I didn't understand this 'science' of fumigating against cholera.
Flummoxed, I did a quick internet check on Fumigation and found that it "is a method of pest control that completely fills an area with gaseous pesticides – or fumigants – to suffocate or poison the pests within."
Cholera is "an infectious and often fatal bacterial disease of the small intestine, typically contracted from infected water supplies and causing severe vomiting and diarrhoea."
Bacteria v. Pests. How??
Befuddled, I went to the WHO website, http://www.who.int/cholera/technical/prevention/control/en/. Please check it. Still no known links between fumigation and cholera prevention or control!
[contextly_sidebar id="Py0N98QlR7MowhVTD5WwEBK22LR5Ptyk"]Now bedazzled, I checked with some health authorities in Ghana. They confirmed that we don't FUMIGATE against cholera. We DECONTAMINATE.
Different thing. Decontamination includes cleaning, disinfecting, water purification, etc. Never fumigation.
Another health professional explained that in the 19th century, when sulfur was thought of as the universal bug-killer, areas that suffered epidemics like cholera, yellow fever, malaria or even the plaque would be fumigated with sulfur. Sulfur did kill bugs but it also entered the food chain and the human body. He confirms that indiscriminate fumigation with dangerous gaseous substances to kill bacteria or even viruses is not done anymore, anywhere…, not even in Ghana!
Then it hit me. This minister and the contractor are stuck in the 19th century but with our money for comfort. Or, better, they have stumbled on a new scientific discovery: the cholera-causing bacteria in Ghana has become, not "highly spirituar" but "seriously physicar," were holed up in some enclosed spaces across the country, and needed to be fumigated, to be suffocated and poisoned, like vermin. Which better way is there for implementing this discovery than with taxpayers' monies?
After paying this money, and presumably after the fumigation, I am informed that there was still an outbreak in Cape Coast and its environs in late 2016.
That's GHc98M of our money to fumigate cholera!! And people insist that I should be neutral? Say nothing? Be a coward? I am very happy to disappoint them. If they haven't noticed, my gloves came off a long time ago. Let's duke this one out too because I am making no reservations to the hottest parts of hell. Sorry!!
Best regards
Long Lege Naabu Commando, Ace
PS: We can sum all of these up into one equation: CLS + SKD = ABAKS. Go figure.