The Commissioner of CHRAJ, Joseph Whittal, has defended the Commission's decision to pull down the Old Parliament House.
According to him, the decision, although was without the permission of the Accra Metropolitan Assembly (AMA), was taken to protect the health and safety of the workers of CHRAJ.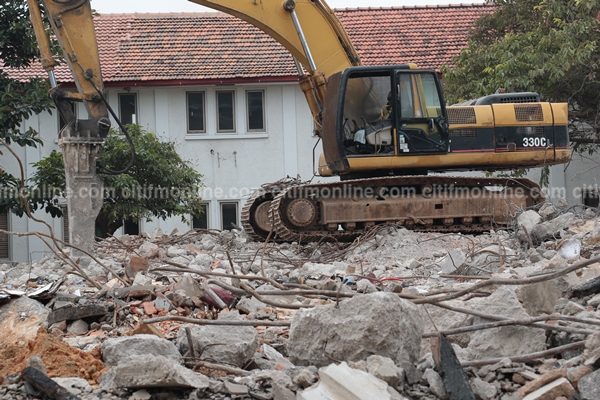 The Commission on Human Rights and Administrative Justice (CHRAJ), was accused of usurping the authority of the Accra Metropolitan Assembly by proceeding to demolish the Chamber and adjoining offices of the Old Parliament House in Accra, without getting the required permit from the AMA.
The demolished building is an old structure that housed the Gold Coast Legislative Assembly from 1951 when Dr. Kwame Nkrumah became the leader of Government Business under British rule.
Joseph Whittal in explaining the circumstances under which the building was pulled down, told Bernard Avle on the Citi Breakfast Show that, "the Old Parliament House is still standing. What is being pulled down is the old parliamentary chamber and the adjoining offices that were used by CHRAJ and the judgment debt commission."
He said, "Since the burning in 2013, that section has posed a health hazard, indeed every person who works around those places knows that indeed this is unhealthy because we are breathing in the fumes and all those things."
"The part that is burnt is beyond recovery and so since 2013, we have made efforts to have this taken out. We have informed the AMA, unfortunately, we've not had funds, it is only this year that we had funds from the central government to demolish and reconstruct the old Chamber and the adjoining offices," he added.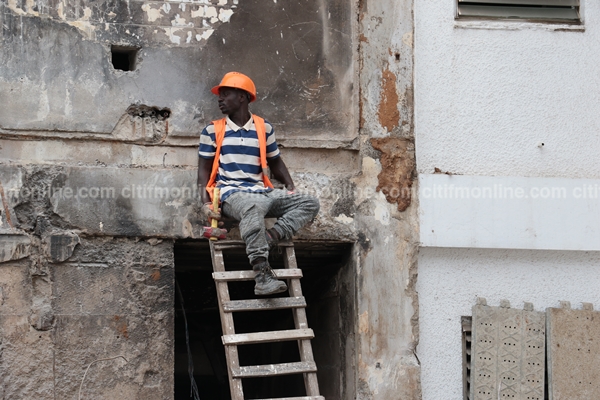 He said he believes it was not fair for the exercise to be delayed at the expense of the health of the Commission's staff.
He said he was optimistic that the AMA would grant them the permit although they have to a large extent already carried out the demolition without their permission.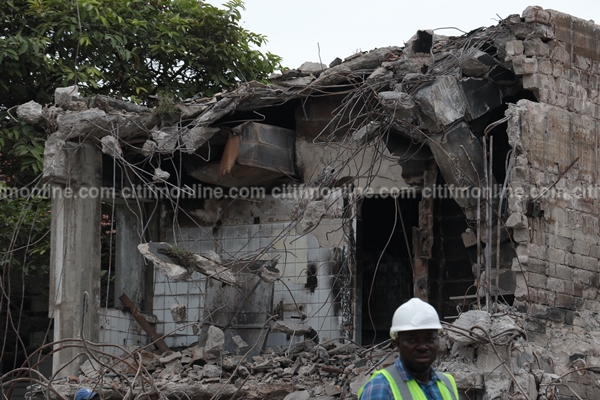 "I have followed the law, we applied to the AMA since June, and I hope they grant it; but we were working within a certain budgetary period, if we are not able to clear it, we will continue to miss our target…. I expect that the AMA Mayor will grant it… We are going to ensure that we reenact how the Chamber was," he said.
Meanwhile, the Accra Metropolitan Assembly, which has described the move by CHRAJ as illegal, says it is meeting to take a decision on it.
–
By: Jonas Nyabor/citifmonline.com/Ghana