Residents of Awaradone in the Talensi District of the Upper East Region have turned a teachers quarters in the area into a temporary Community-Based Health Planning Services (CHPS) centre  in a bid to address challenges associated with accessing health care in the area.
One out of the three rooms meant for Awaradone Primary and Junior High teachers now serve as a clinic for residents while they await a hospital from government.
Residents of Awaradone a suburb of Winkogo in the Talensi District of the Upper East Region have been forced to commute six kilometers to the Winkogo CHPS centre to access health care.
Residents of Awaradone have been using the teachers bungalow as their health centre since March 2013.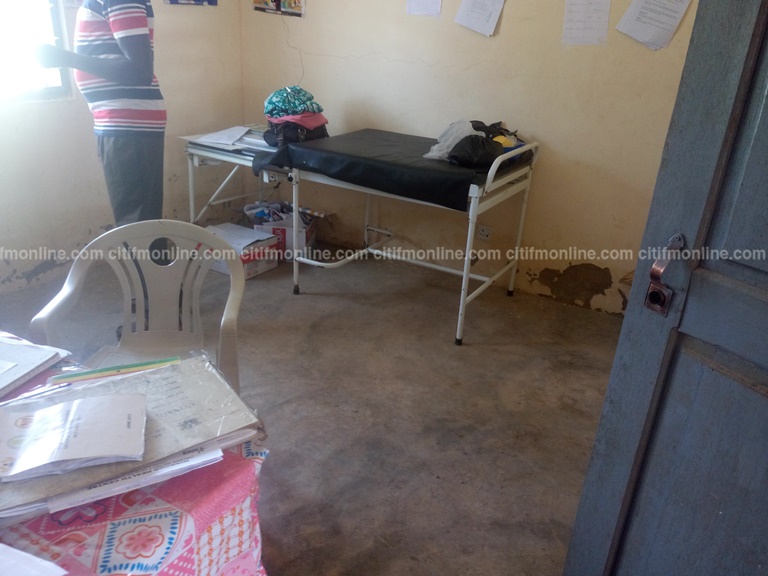 Residents told Citi News, government must come to their aid by constructing a CHPS compound for them.
"This is not a CHPS compound but a teachers quarters. If we enter the room, there are no chairs and beds here…so the government should build a CHPS center for us, " a resident Paulina Adipipa appealed.
Another resident, Mrs. Agnes Akagri also said "we are suffering here, the health post lacks basic logistics and consumables to provide services. If one is seriously sick, you would be referred to Winkogo which is far from here so we want government to provide us with a CHPS compound."
"It is a teachers quarters which has been converted into a CHPS centre and it is only one room. All health care services such as family planning, injections, weighing, immunization, antenatal services among others are done in one room and that is not the best so we are appealing to government to come to our aid," another resident, Gaspard Adongo noted.
The Talensi District Director of Health Madam Evelyn Naaso disclosed that, out of 21 CHPS centers in the district, 12 of them were built with mud.
This, according to her is affecting service delivery. She therefore called on government, benevolent individuals and organizations to construct health centers for the affected communities.
The Talensi District Chief Executive Christopher Boatbil however believes a consultation with the district and regional directors of health will address the problem.
–
By: Frederick Awuni/citifmonline.com/Ghana