President Nana Akufo-Addo paid his respects at the site of Major Maxwell Mahama's death when he visited Denkyira Obuasi on Monday as part of his tour of the Western Region.
Speaking to the people of the town, he assured that perpetrators of the killing of the army officer will be dealt with by the law.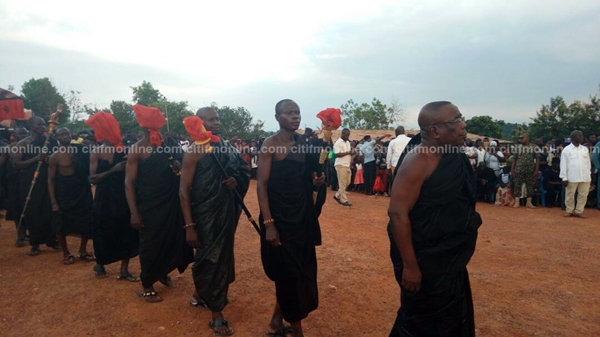 Major Mahama, an officer of the 5th Infantry Battalion, was said to have been on his daily jogging route on May 29, 2017, some residents of the town attacked and lynched on suspicion of being an armed robber.
Over 50 suspects, some of whom had fled the town to other regions in the country, were later arrested in connection with the killing.
The late army officer was laid to rest on June 9, 2017, with full State and army honors.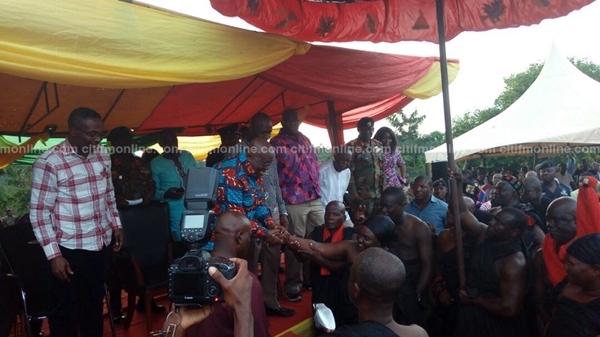 The town of Denkyira-Obuasi came to gain some degree of infamy following the killing, with many noting the town as having a history of violence.
Despite the unfortunate incident, the President said life must go on. He assured the people of the town that they had not been forgotten by government and were going to benefit from government initiatives.
He, however, expressed sadness that such a gruesome act happened during his presidency and urged Ghanaians to learn from it and not tarnish the hard earned image of Ghana to the rest of the world.
"Ghana is a peaceful country and we should not do things that would bring the name of Ghana into disrepute. We are not like some other countries where after elections, we hear all sorts of bad news. So this should be the last time that such an incident should happen in this country," President Akufo-Addo said.
During the visit, the acting paramount chief of Denkyira, Nana Agyei Nkyere II announced that the town had changed its name to New Obuasi and must be called as such henceforth.
–
By: Obrempong Yaw Ampofo/citifmonline.com/Ghana