The National Disaster Management Organization (NADMO), is on a high alert to avert an impending flood disaster in the Northern Region following plans of authorities in Burkina Faso to open the flood gates of the Bagre dam.
The organization has intensified its awareness creation asking residents of lowland areas in the region to relocate ahead of the Bagre dam's spillage.
NADMO's national Director, Nana Agyemang Prempeh, is leading a team advocating the operation thunderbolt 2017, recently launched following the recent floods.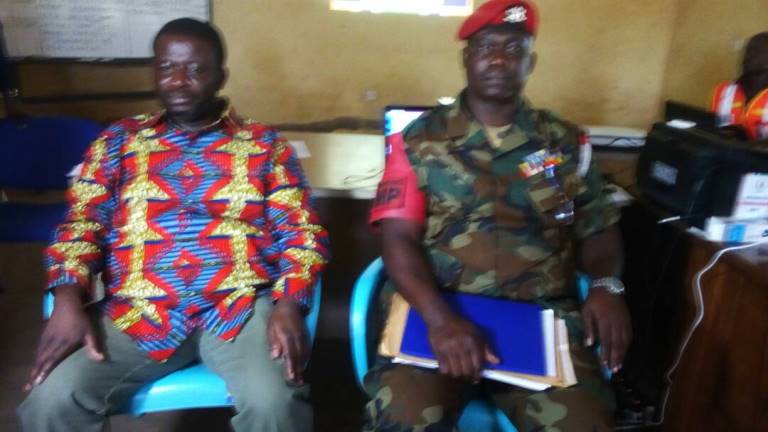 The operation thunderbolt is headquartered in Walewale under the supervision of a Deputy NADMO National Director in charge of operations, Abu Ramadan.
Nana Agyemang Prempeh at a meeting with major stakeholders from the various district assemblies in the Northern Region, called for teamwork to save lives ahead of the Bagre dam spillage.
He made a passionate appeal saying, "I want us to all prepare ourselves. You have your men in your various districts so let them start doing the sensitization and the awareness creation."
"We have pitched camp here, our people are here to do sensitization and awareness creation before the thing happens. In Ghana, we always wait until it happens before we bring mattresses and others but this time we want to change the style."
"So I am just here to plead with you because you are the stakeholders as far as the assemblies are concerned to make a passionate appeal to our people especially those who know very well that where they are staying when it happens it is going to affect them to leave for this short period and move to other places," he stressed.
He bemoaned the politicization of NADO operations and called for a paradigm shift.
According to him, disaster management is a serious business which should be devoid of partisan political considerations.
Nana Agyemang Prempeh insisted that NADMO officials should discontinue media interviews without authorization.
"As we wait for the spillage of the Bagre dam, I want to make this clear that NADMO work should be out of the politics of Ghana. If this country will progress, security and disaster management should not be politicized."
"What happened in Tamale, whilst we were solving the problem some people were on air saying so many things. If you are a NADMO staff you don't just speak on air and don't just say anything without recourse to your Bosses because there are somethings you might not understand and you need to get proper information before you speak on air, it happened in Tamale and I didn't like it," he lamented.
NADMO has relocated its headquarters from Accra to the Northern Region to undertake the "Operation Thunderbolt 2017."
The decision followed recent flooding which killed two people and destroyed homes, livestock, feeder roads and farmlands in some parts of the region.
–
By: Abdul Karim Naatogmah/citifmonline.com/Ghana