The 2016 NPP National Campaign Manager, Peter Mac Manu has been refused entry into Kenya.
Mr Mac Manu was leading a team of election observers from the Democratic Union of Africa into Kenya in the run up to that country's election, scheduled for August 8th.
Reports from Kenya indicate, his denial is linked to his role as Honorary Chairman of the Democratic Union of Africa, an umbrella body of centre- right parties in Africa which includes some opposition parties in Kenya.
Mr Mac Manu is expected back in Ghana, later today.
Mahama leads Commonwealth election observers to Kenya
President Mahama , on the other hand is leading a 15-member delegation from the Commonwealth nations to observe the upcoming general elections in Kenya.
Over the past year, the electoral process in that country has been marred by violence.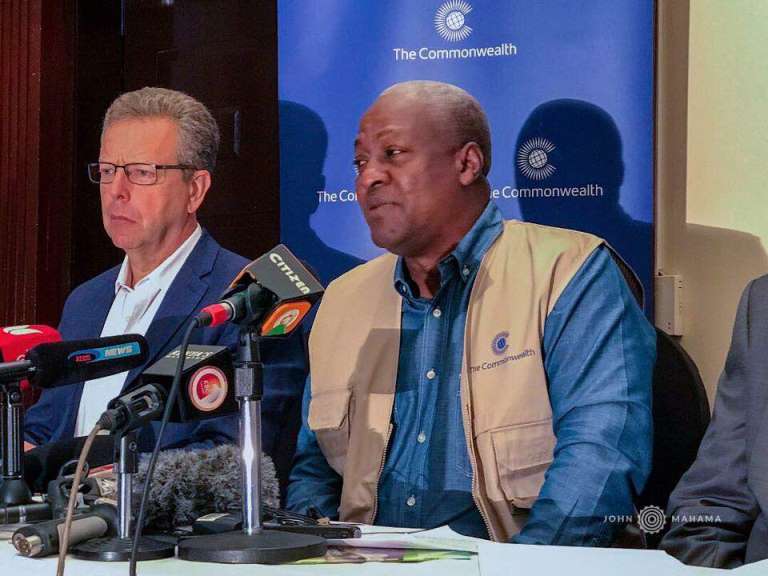 While speaking in Nairobi, President Mahama who is the Chairman of the Commonwealth Observers group promised that his team will be transparent and impartial in their endeavours.
"We are aware of the significance of these elections to the people of Kenya, the region and the global community. Our presence here affirms the support of the Commonwealth to Kenya and its democratic processes. We make a commitment that our observation role will be undertaken with impartiality, independence and transparency," he said.
John Maham said the group comprised of eminent persons drawn from across the different regions of the Commonwealth, including Africa, Asia, Europe, the Caribbean and the Pacific who "bring a wealth of experience from across the social and political spectrum including civil society, women's and youth groups, human rights organisations and the media."
–
By: citifmonline.com/Ghana